Part of the Faraday Battery Challenge, announced by business secretary Greg Clark last year, the project is developing materials based on silicon to replace carbon in the anode of lithium-ion (Li-ion) batteries. Other partners in the project include University College London (UCL) and Synthomer, a polymer manufacturer and developer; these partners contribute to the project's name: SUNRISE (Synthomer, UCL and Nexeon's Rapid Improvement in the Storage of Energy).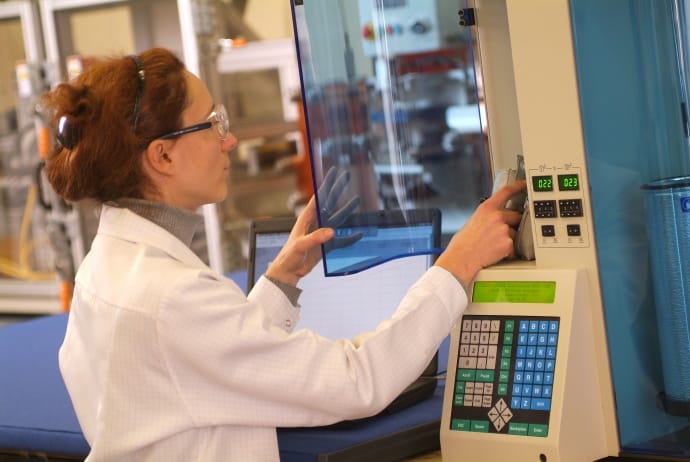 The total cost of the project, according to Nexeon, is £10m, of which £7m is being provided by Innovate UK. An important aim is to overcome a current difficulty with silicon in Li-ion batteries: expansion and contraction of the anode when the cells are charged and discharged, which limits the proportion of silicon in the anode to around 10 per cent. This can be overcome, the company claims, by using an innovative form of silicon that it is developing, combined with a polymer binder being developed and optimised by Synthomer, which is also working to ensure that cohesion between binder and silicon is not compromised over the battery's lifetime.
This combination of silicon and binder also, Nexon added, will allow more silicon to be used in the anode, which increases the cell's energy density storage potential. UCL, meanwhile, will jointly lead work on material characterisation and cell performance.
The ultimate goal of the project is to develop a drop-in replacement for graphite-based anodes that will increase the effective range of electric vehicles equipped with these batteries to 400 miles and above on a single charge. "Silicon anodes are now well established on the technology road maps of major automotive OEMs and cell makers, and Nexeon has received support from UK and global OEMs, several of whom will be involved in this project as it develops," said CEO Scott Brown.
"We are delighted to be working on this project, which is so important for the future development of battery electric vehicles, and leverages the unique facilities at UCL in partnership with Nexeon and Synthomer to deliver real-world research impact," said Dr Paul Shearing of UCL's chemical engineering department, who co-leads the project for UCL with Prof Dan Brett. Robin Harrison, global innovation director at Synthomer, said: "The challenges in developing the next generation of range-enabling EV battery technology creates new opportunities for partners in the material supply chain. Synthomer is pleased to build upon its existing experience in battery binder systems in order to realise the revolutionary potential in the SUNRISE silicon anode."