The report was commissioned by the Hydrogen Council, a coalition formed earlier this year featuring the CEOs of automotive and energy giants including Shell, Air Liquide, General Motors, Statoil, BMW and Toyota. Entitled Hydrogen, Scaling up, it provides a roadmap for the expansion of the sector. By 2030, 10 to 15 million cars and 500,000 trucks could be hydrogen-powered. Overall, total demand could increase tenfold to almost 80EJ (around 22,000TWh) by 2050, according to the study.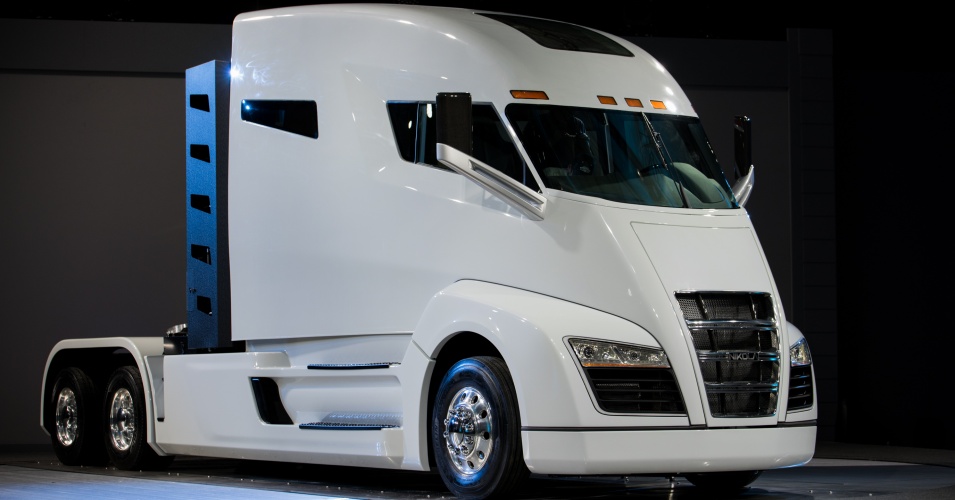 The Nikola One hydrogen-electric truck 
Seven particular areas were identified by the council where hydrogen energy can play a key role:
Enabling large-scale renewable energy integration and power generation

Distributing energy across sectors and regions

Acting as a buffer to increase energy system resilience

Decarbonising transportation

Decarbonising industrial energy use

Helping to decarbonise building heat and power

Providing clean feedstock for industry
"The world in the 21st century must transition to widespread low carbon energy use," said Takeshi Uchiyamada, chairman of Toyota Motor Corporation and co-chair of the Hydrogen Council.
"Hydrogen is an indispensable resource to achieve this transition because it can be used to store and transport wind, solar and other renewable electricity to power transportation and many other things. The Council has identified seven roles for hydrogen, which is why we are encouraging governments and investors to give it a prominent role in their energy plans. The sooner we get the hydrogen economy going, the better, and we are all committed to making this a reality."
READ MORE ENERGY & ENVIRONMENT NEWS HERE
Investment of between $20-25bn per year up until 2030 will be required to scale the industry to the level outlined in the report. However, it is pointed out that there is currently around US$1.7 trillion invested in energy each year, including $650bn in oil and gas. The report also claims that the hydrogen sector has the potential to develop $2.5 trillion of business, creating more than 30 million jobs by 2050.

By reaching 18 per cent of the energy mix mid-century, it is estimated that six gigatons of CO2 would be reduced each year compared to today's levels. This would meet 20 per cent of the total reductions required in the 2050 two-degree scenario.
"This study confirms the place of hydrogen as a central pillar in the energy transition, and encourages us in our support of its large-scale deployment" said Benoît Potier, chairman and CEO of Air Liquide.
"Hydrogen will be an unavoidable enabler for the energy transition in certain sectors and geographies. The sooner we make this happen the sooner we will be able to enjoy the needed benefits of hydrogen at the service of our economies and our societies."