The mammoth investment will be used to produce the second generation of the firm's hugely popular Juke crossover vehicle and is expected to secure 34,000 jobs within the company and its supply chains.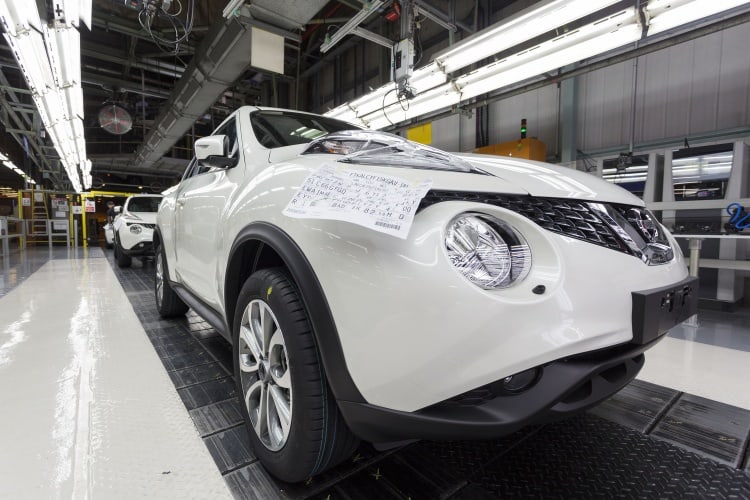 Commenting on the announcement Nissan Europe Chairman Paul Willcox said: "This announcement also gives security to our Sunderland plant beyond 2020, which the team has earned through many years of hard work and their ability to continually raise the bar on quality."
Whilst Nissan has warned in the past that it's future in the UK might be affected by a possible EU exit, the latest news has been held up the government as evidence of the UK automotive sector's high international standing.
"Our ambitious plan to build the Northern Powerhouse means building on the area's strengths,' said chancellor George Osborne, "and this announcement is an important sign of Britain being chosen as a global leader in car production."
Meanwhile, commenting on what the deal means for the wider supply chain, Rachel Eade Automotive Lead at the Business Growth Service said: "The deal is positive for the domestic sector as a whole, as we have many auto suppliers across the country who design and manufacture components that go into the various Nissan models."
Since its launch in 2010 the Juke crossover vehicle (which blends features of an SUV with those of a standard passenger vehicle) has become Nissan's second best selling car in Europe.
Overall production at the Sunderland facility now exceeds 500,00 vehicles per year, making Nissan the biggest carmaker in the history of the UK car industry. Other models produced at the plant include the Nissan Note and the all-electric Nissan LEAF, with production of the Infiniti Q30 due to begin later this year.