The specially engineered super-hydrophobic and oleophobic coating, which repels water and oils, has been applied to a prototype version of the new Nissan Note.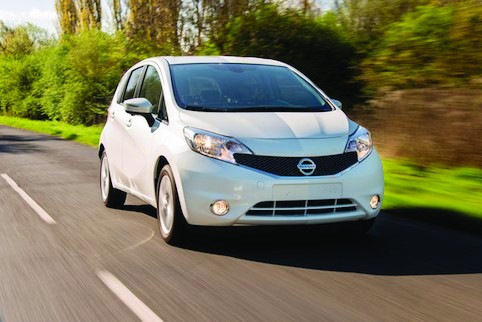 Developed by Florida-based chemical clean-up specialist UltraTech International the paint, which is called Ultra-Ever Dry, is already used in a number of industrial applications. Nissan, however, is the first carmaker to apply the technology on automotive bodywork.
The surface of the coating is comprised of nano-scale patterns of geometric shapes with high-points that help to create a low surface energy. This causes droplets of water to touch a very small percentage of the coating.
The water in the droplet that does not touch these "high points" is held together by intermolecular cohesive forces of the water molecules.
This effectively creates a protective layer of air between the paint and environment, and stops standing water and road spray from creating dirty marks on the car's surface.
https://www.youtube.com/watch?v=UwoGsCAKsxU
Engineers at Nissan Technical Centre Europe will be testing the self-cleaning Note over the coming months in a variety of conditions. According to the company, it has already responded well to rain, spray, frost, sleet and standing water.
The Nissan Note already features a 'wash and blow dry' function on its rear view camera. This uses water and compressed air to automatically keep the lens free of dirt and ensure the Notes' safety sensors work in all conditions.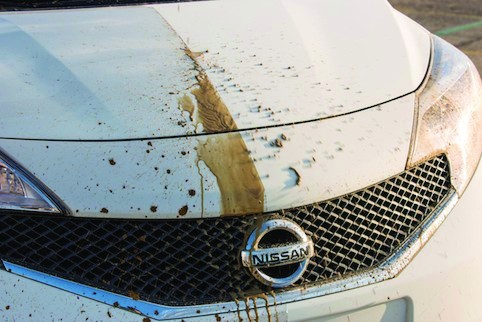 Whilst there are currently no plans for the technology to be applied to the model as standard, the company said that it is considering the coating technology as a future aftermarket option.