Dr Amin Abdolvand, from Dundee University's department of electronic engineering, has been granted over £800,000 from the EPSRC to design and develop new metal-glass nanocomposites (MGNs).
Metal nanoparticles are the subject of intensive research efforts across the world, due to the differences in the optical properties they exhibit compared to bulk metals.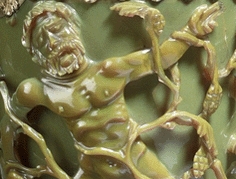 According to Abdolvand, the use of gold nanoparticles can be traced back to the 4th century AD with the Lycurgus Cup, which changes colour when light passes through it.
In his five-year research project, Abdolvand will devise systematic manufacturing techniques and develop ways to manipulate MGN materials to demonstrate a range of advanced applications in optoelectronics.
'The main potential of this proposal is the prospect of achieving a high-volume concentration of the metal and a high degree of control over their spatial distribution within the glass bulk,' he said. 'This provides an ultimate control over the optical and structural properties of the nanocomposites.'
Abdolvand aims to fabricate a range of metal-glass composites, including silver-ion implanted and silver-nanoparticle implanted glasses. He plans to nanoengineer their optical and structural properties using DC electric-field techniques, coupled with femtosecond and nanosecond laser processing.
The results of Abdolvand's work may lead to the integration of nanoscale optical and electronic components. This could have significant impact on the development of optical computing, which uses photons of light instead of electrons to increase processing speed.
He added that it could also have implications for manufacturers of optical-data storage devices for security applications, optical sensing devices and display technology.