A multimillion-dollar, multi-partner European drone project is using photonics to detect toxic gases in the atmosphere following events such as wildfires, chemical explosions and volcanic eruptions.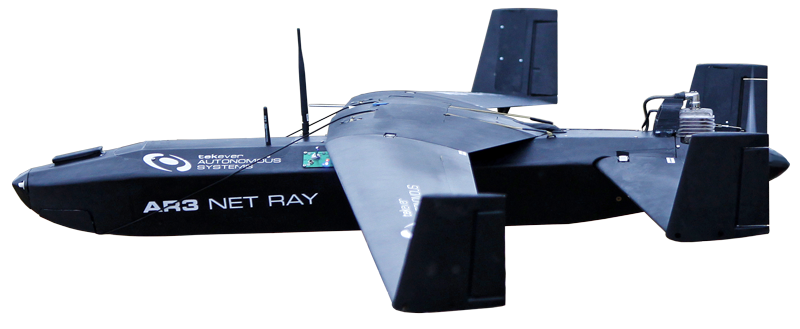 Going by the slightly laboured acronym FLAIR (FLying ultrA-broadband single-shot Infra-Red Sensor), the fixed-wing drone will be able to reach speeds of 120km/h, an altitude of 4,000m, and cover a radius of 80km. Onboard will be a super-continuum laser capable of detecting tiny concentrations of a range of gases, including carbon dioxide, methane, sulphur oxides, and nitrogen dioxide.
The drone project, which is expected to deliver a prototype in 2018, has already received over €3m from the EU's Horizon 2020 fund via the Photonics Public Private Partnership. It features partners from across the continent, led by Portugal's Tekever Autonomous Systems. The other members of the collaboration are Senseair AB (Sweden); NKT Photonics A/S, Danmarks Tekniske Universiteit (Denmark); New Infrared Technologies SL (Spain); Stichting Katholieke Universiteit (Netherlands); Eidgenossische Materialprufungs-Und Forschungsanstalt, CSEM Centre Suisse D'Electronique et de Microtechnique SA – Recherche et Developpement (Switzerland).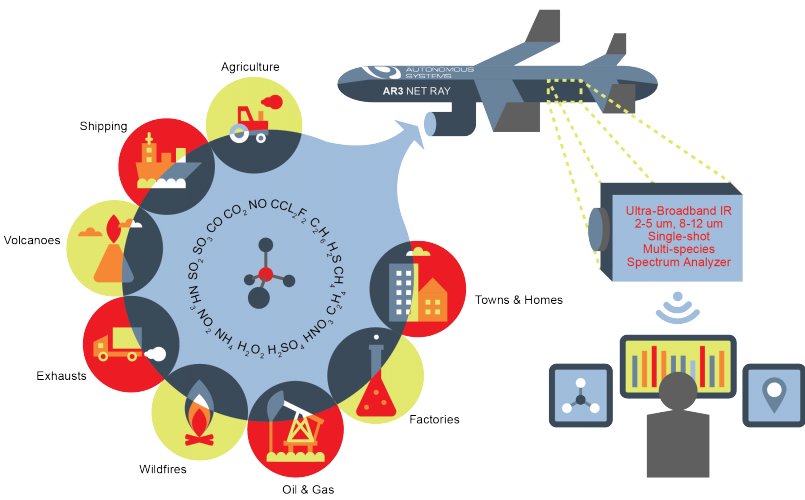 "For the first time, a drone reaching altitudes of up to 4000 metres will be able to detect fine traces of air molecules that are dangerous to our health with a state-of-the-art laser sensor," said Tekever Autonomous Systems' André Oliveira.
"The drone can map out areas that are too dangerous for humans to go and can transmit data in real time to a ground processing unit."
The gas concentrations are measured by reading the unique frequencies or 'signatures' of the air sample that become absorbed and 'dimmed' in the laser light. To improve detection, the frequencies of the various gases are separated. The light then passes through a series of gratings and lenses, illuminating the surface of a multi-pixel detector which is able to distinguish particles at the photon level.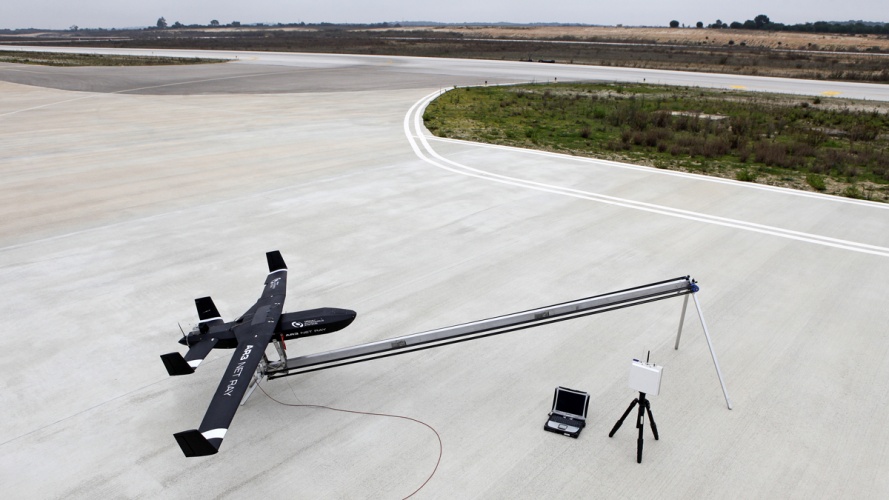 "For the first time a gas sensing device has been created from the hybrid of an optical spectrometer and a high-resolution spectroscopy gas sensor," said Oliveira. "By employing infrared absorption spectroscopy in either the 2-5 microns and 8-12 microns wavelength windows where most of the harmful gases have absorption signatures, the optical sensors can detect many molecules, simultaneously in real time."
"Immediate detection with such accuracy and precision, without putting lives at risk, allows us to visualise vast areas of danger much more effectively. A tailored response can therefore be deployed to disaster situations, reducing damage or even saving lives."