The powders have an ultrafine crystalline structure, meaning they could be used to build products with enhanced strength, reduced weight or improved resistance to wear, corrosion, heat or fire.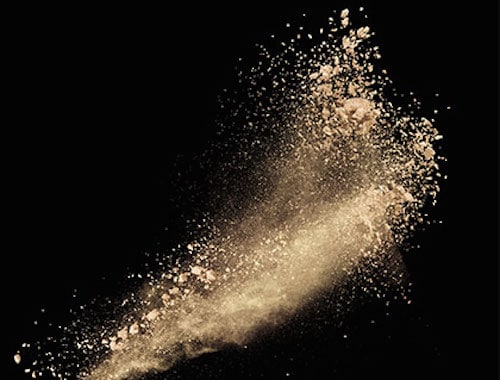 The plant is being built as part of the EU-funded PilotManu project, which is being led by Italian materials company MBN Nanomaterialia and also includes the UK's Centre for Process Innovation (CPI).
The €5.3m project is aiming to scale-up the use of a new type of high-energy ball-milling process, developed by MBN Nanomaterialia, which is capable of producing the customised powders, according to Dr Charanjeet Singh, innovation manager at CPI.
"The idea is to tune the composition of the powder to meet the requirements of different applications," he said.
High-energy ball-milling is a process in which powders are fed into a device and subject to high-impact collisions with balls. This grinds down the powder to produce evenly distributed, nanometre-sized particles.
MBN Nanomaterialia has previously used the technique to produce bespoke powders, but on a small scale, said Singh. The consortium now plans to increase the size of the plant by a factor of ten.
"By scaling-up the process we will reduce…its cost and the amount of energy it consumes," he said.
Once the pilot plant is completed, the consortium aims to demonstrate the benefits and viability of the process by incorporating the powders into advanced materials, targeted initially at three applications.
These are wear resistant coatings for industries such as the automotive sector; additive manufacturing of consumer goods such as kettles with improved fire resistance; and diamond-based abrasive tools for the mining industry.
"Diamond particles are essentially glued on to these cutting tools, and we are looking at powders that could replace the glue used for this," said Singh.
Alongside these initial applications, the process could also be used to produce materials for use in high temperature thermoelectric devices for energy harvesting, metal hydrides for energy storage, and nano-composite polymers for functional textiles and packaging, according to MBN Nanomaterialia.
The project, which began in 2013, is due for completion in September 2017.