At a launch event at The Royal Society, the NQTP unveiled its Roadmap for Quantum Technologies, which involves identification and investment in applications such as gravity imaging, quantum sensors, and quantum computing. Based around the principles and properties of quantum mechanics, quantum technology is a burgeoning area of industry that is expected to grow rapidly over the coming years.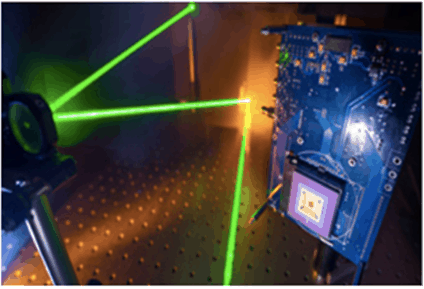 Set up to take advantage of this opportunity, the NQTP is a coordinated effort between a range of government departments, as well as the Engineering and Physical Sciences Research Council (EPSRC), Innovate UK, and the National Physical Laboratory (NPL). At a time when funding for science is increasingly under threat, the government's commitment last year to £270 million of investment in quantum technologies is indicative of the sector's potential.
"Quantum technology may sound like science fiction, yet the reality is that it has the power to transform many aspects of our daily lives from the way we communicate, to the way we manage our health," said Dr Richard Murray, emerging technologies and industries technologist at Innovate UK.
"UK universities are playing a major role to develop and expand the range of quantum technologies on offer. Quantum technologies have the potential to boost the economy – but, in order to take them out of the laboratory and into the commercial world, we need to help make the right connections between business and academia."
According to the NQTP, a primary goal of the roadmap is to translate the UK's breakthrough quantum developments into profitable short- and long- term market opportunities across the finance, defence, aerospace, energy and telecommunications sectors.
"For the UK to realise its economic potential, we need to open the eyes of the business community and shine a light on the areas where it can have the most relevance," said Prof David Delpy, chairman of the NQTP Strategic Advisory Board.
"By helping businesses to understand how it can be applied to their sector through the Roadmap, the UK National Quantum Technologies Programme can help companies identify who they need to work with to turn this opportunity into something which will impact the bottom line."