With road accidents resulting in an average loss of 1,600 lives a year in Australia, Dr Prasad Gudimetla, from QUT's Faculty of Built Environment and Engineering, said that a major contributing factor was a lack of adequate road safety equipment.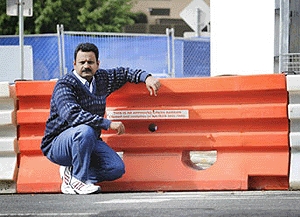 'Current safety equipment such as road barriers are inefficient in lessening the impact of road crashes as they are too rigid to absorb a threshold level of crash energy from vehicles and to protect passengers and road users,' he said.
'This project will develop a new generation of high-energy-absorbing road safety barrier using a combination of composite materials to provide better protection for all road users,' added Gudimetla. 'The new barrier will be efficient in absorbing crashes from vehicles travelling at speeds of between 60kph to more than 100kph.'
He said that the installation of the new road safety barrier system in high accident zones would save lives by reducing the severity of accidents involving road barriers.
The project has been awarded $216,000 over three years.