Software which lets users interact with devices across any network is helping researchers track the movement of polar bears.
The so-called Virtual Network Computing (VNC) technology developed by RealVNC controlled a network of remote cameras in sub zero temperatures on the shores of Hudson Bay in Canada.
The digital system was set up by SeeMore Wildlife Systems, a company that specialises in remote wildlife monitoring solutions, to help Polar Bears International researchers from the University of Florida film the dwindling number of polar bears as they prepared to head off to the Arctic for the winter.
The project comprised an IP-based network system of digital microwave links that transmitted images across the tundra from the Cape Churchill cameras to the remote town of Churchill, which was in turn connected to a control centre in Alaska via the internet.
The work also involved a so-called Tundra Buggy that fed live Polar Bear Cam streaming video through a wireless link to the town of Churchill and then to the National Geographic website via the internet.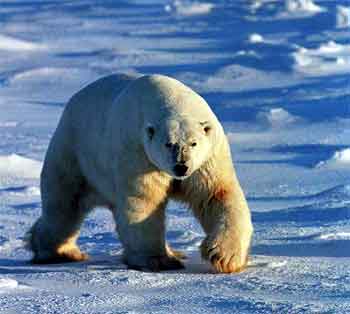 'As the cameras were unmanned and powered by methanol fuel cells, it would have been virtually impossible to keep the system running without using VNC,' said Emmy Award winning wildlife filmmaker Daniel Zatz of SeeMore Wildlife Systems.
'VNC provided full control and monitoring of the camera network and remote PC server in Churchill from the relative warmth and luxury of project HQ in Alaska.'
The project in Hudson Bay was part of a larger effort led by Polar Bears International to increase awareness about polar bears.