Welsh carmaker Riversimple is part of a consortium that has been awarded £125,000 to develop a bio-carbon composite material using flax fibres. The company will use its hydrogen fuel cell-powered vehicle, the Rasa, as a testbed for the new material which is being developed in partnership with NetComposites and KS Composites.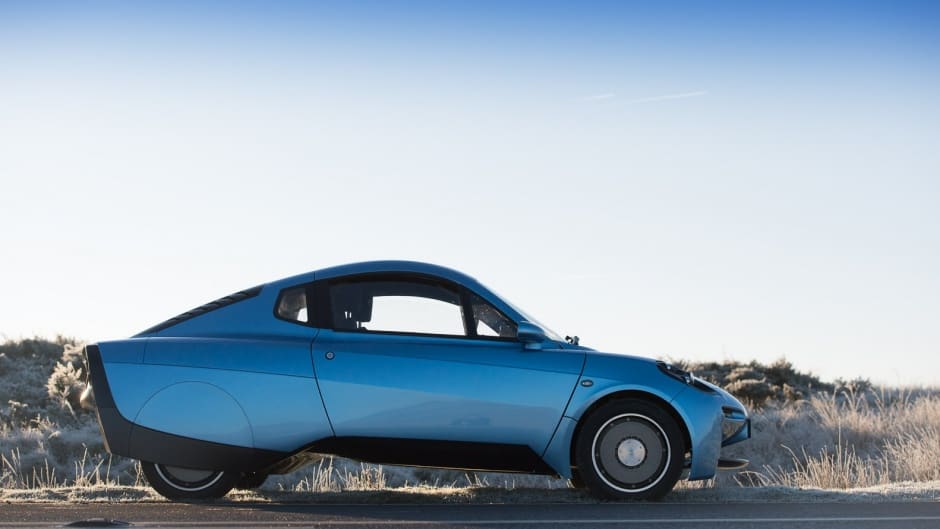 The material combines traditional carbon fibres with flax and epoxy in a layered structure, where the flax acts as the central layer, overcoming the need for a double-cure process.
"One of the traditional problems with carbon fibre monocoques is their NVH properties," explained Hugo Spowers, chief engineer and founder of Riversimple. "You get some very significant effects inside the car if you're not careful. We've minimised that in our existing prototype using sandwich materials, but that requires a lengthy double-cure process."
Creating this central layer from flax eliminates the additional lay-up and curing steps, reducing the time, cost and environmental impact. Spowers cited the recent CARBIO project, which showed that a 50:50 carbon flax laminate had the same bending stiffness as all-carbon but with a 15 per cent reduction in cost, 7 per cent lower weight and 58 per cent greater vibration damping capabilities.
The Riversimple project will be the first time that the material has been tested on a car. Initially, it's likely to be used on the Rasa's rear bodywork, which is non-structural but NVH-critical due to the size of the panel.
"Further down the line we can see this being used for primary structural components," Spowers told The Engineer. "Our endgame is to produce cars entirely out of recyclable or biodegradable materials and this is a step in that direction."