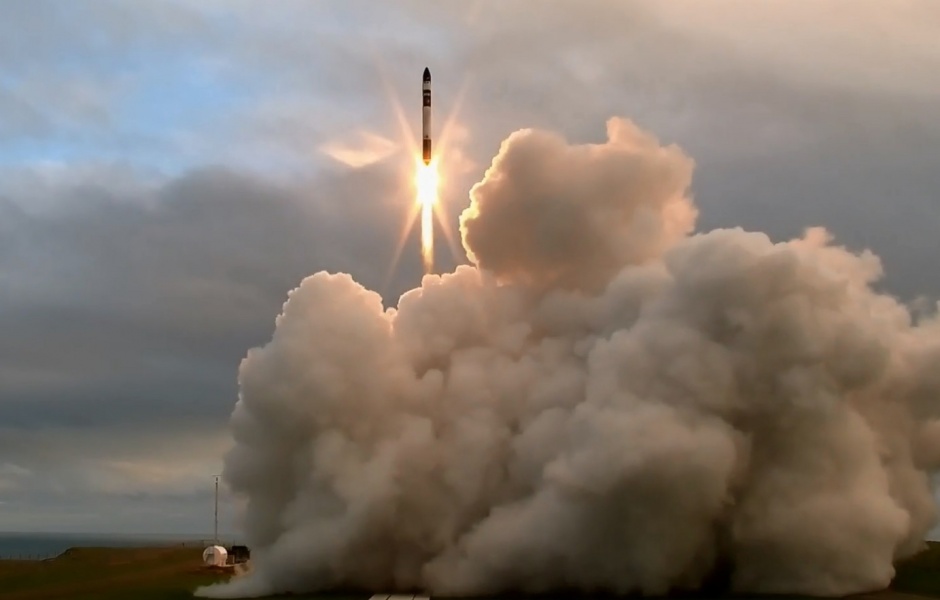 The group's Electron rocket, a 17m long launch system developed for delivering small payloads, such as cubesats, into space, was launched on 25th May from a purpose built space port on New Zealand's Mahia Peninsula.
Designed to carry a payload of around 150kg, the rocket is powered by Rocket Lab's own Rutherford engines (named after the famous physicist Ernest Rutherford). Fuelled with liquid Oxygen and Kerosene the engine uses pumps powered by battery-powered electric motors rather than a gas generator, expander, or preburner. Many of the engine's key components are fabricated using an electron beam melting 3D printing process.
https://vimeo.com/219074370
Commenting on the launch Rocket Lab CEO Peter Beck said: "We're one of a few companies to ever develop a rocket from scratch and we did it in under four years. We've worked tirelessly to get to this point. We've developed everything in house, built the world's first private orbital launch range, and we've done it with a small team."
Although the rocket did reach space, it didn't quite reach orbit, and the team will now begin investigating why that was ahead of a further two planned test flights this year.
At full production, Rocket Lab expects to launch more than 50 times a year, and is regulated to launch up to 120 times a year. In comparison, there were 22 launches last year from the United States, and 82 internationally.
Rocket Lab's commercial phase will see Electron fly already-signed customers including NASA, Spire, Planet, Moon Express and Spaceflight.
Rocket Lab is one of a number of companies targeting the growing commercial space market. Elon Musk's firm SpaceX has already flown a number of missions to the international space station (ISS) and is expected to launch its Falcon Heavy Rocket - a contender for manned missions to Mars - at some point this year. Meanwhile, Blue Origin, the firm established by Amazon founder Jeff Bezos, has recently outlined a vision to build the first settlement on the moon.