Teams of students will compete to see how far their ultra-efficient vehicles can travel on just one litre of fuel. When the competition started in 1985, the winning entry would only have made it from London to Rotterdam. Today, the record stands at 3,771km – or the distance between London and Rome and back again.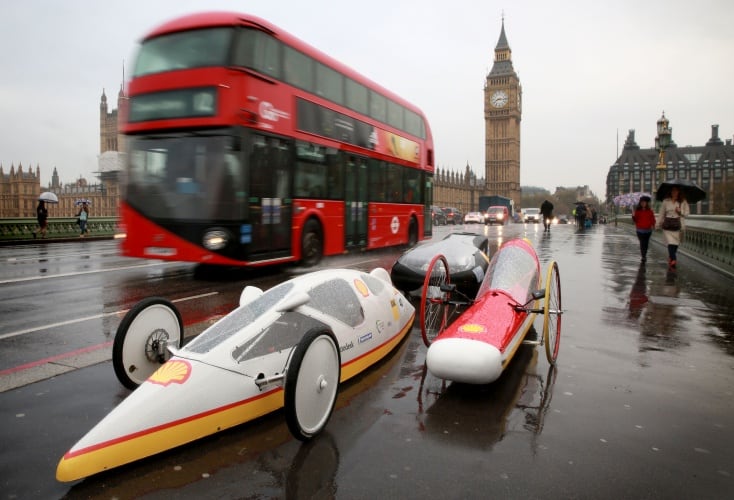 "For 30 years, Shell Eco-marathon has helped inspire the world's brightest young minds to design and build new vehicle technologies," said Erik Bonino, chairman of Shell UK.
"It's inspiring to see these students pushing themselves to their creative, scientific and engineering limits. We encourage people to visit this free, unique festival where they can share, interact with and be inspired by current and future energy solutions."
The launch of the event saw a number of vehicles designed by students from University College London (UCL) displayed on Westminster Bridge. A record number of participants are expected, and 18 student teams from the UK have registered their interest.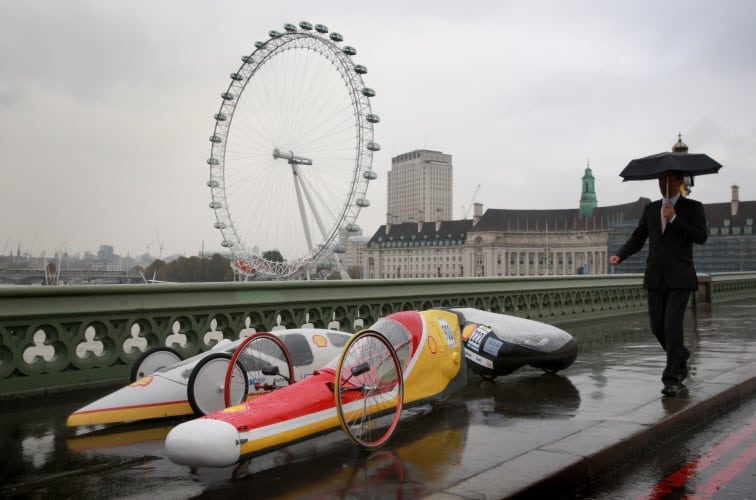 "Finding solutions to meet future energy and mobility demands is at the heart of what we do as mechanical engineers, however not all of us have the chance to apply our knowledge before we begin our careers," said UCL student Douglas Stridsberg.
"Shell Eco-marathon gives us a unique opportunity to take the concepts we have studied and put them into practice in the real world. For UCL, returning to compete this year was a natural choice as we cherish any chance to create solutions for future generations."