Researchers from Ireland and the Netherlands have developed a new smart dressing called DermaTrax, which is capable of monitoring chronic wounds and transmitting data wirelessly to a nurses' station.
DermaTrax is the result of a collaboration between Irish organisations the Tyndall National Institute and Fleming Medical, alongside Dutch R&D outfit Holst Centre/TNO. Using a range of sensors, the dressing measures the temperature, moisture and pH of wounds, without the need to remove the bandaging and disturb the patient.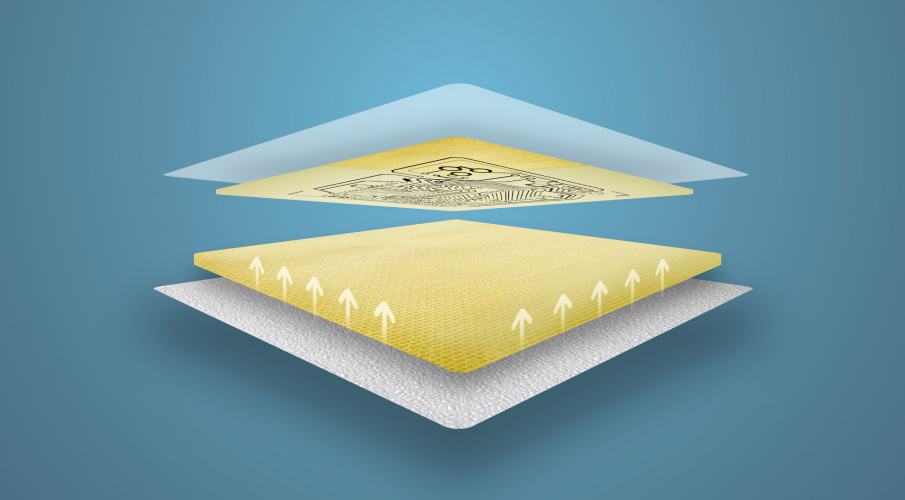 "Our research focuses on integrating sensors and electronics into flexible materials, without compromising the characteristics of these materials," said Dr Jeroen van den Brand, programme manager at Holst Centre/TNO.
"One of our activities is the development of health patches that measure vital signs varying from skin temperature to ECG. Applying this knowledge to the development of smart dressing fits perfectly with the scope of our research."
According to the researchers, chronic wounds can be costly to treat. They are also a health issue that is on the rise, particularly in countries with ageing populations. The ability to monitor the condition of these wounds remotely will potentially make care easier, more comfortable for the patient, and more cost–effective for healthcare organisations.
"The cost of chronic wound-care can be very high," said Dr Conor O'Mahony, project leader at the Tyndall National Institute.
"For instance, in the UK alone, around 200,000 patients are treated for chronic wounds yearly at an estimated annual cost of £4bn. Because of this cost, it is vital for patients and the taxpayer alike that these wounds are managed effectively."