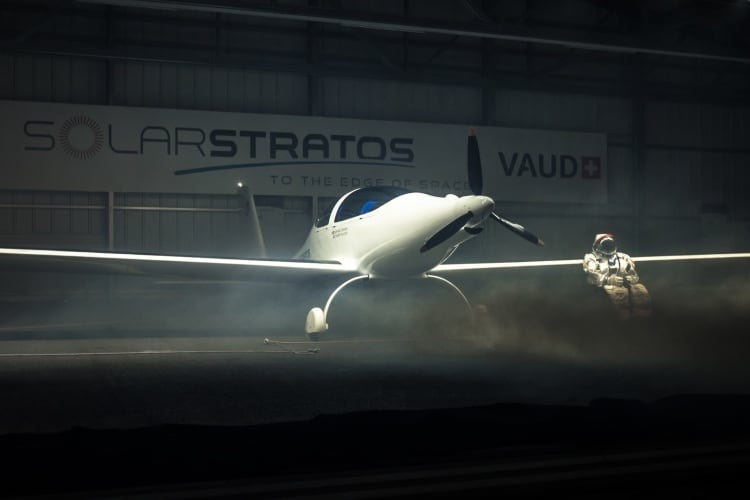 Weighing 450kg, the two-seater plane has a wingspan of 24.8m and is covered with 22m2 of photovoltaic panels, operating with a cell efficiency of 22-24 per cent. These power a 32kW electric motor, which drives the 2.2m propellers. Lithium-ion batteries provide 20kWh of storage.
The project is the brainchild of Raphael Domjan, who in 2012 became the first person to circumnavigate the world in a solar-powered boat as part of the PlanetSolar venture. Piloting SolarStratos, he will now attempt to be the first person to reach the stratosphere in a solar-powered aircraft, flying to more than 80,000 feet.
"This is a great day for the SolarStratos team," said Domjan. "Our goal is to demonstrate that current technology offers us the possibility to achieve above and beyond what fossil fuels offer."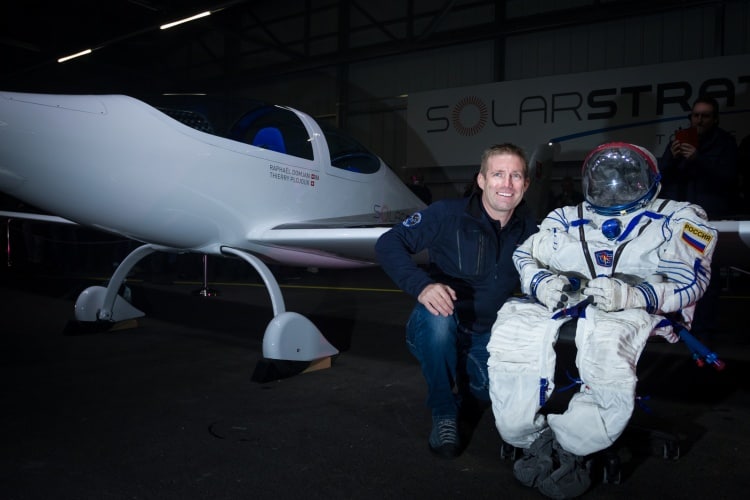 "Electric and solar vehicles are amongst the major challenges of the 21st century. Our aircraft can fly at an altitude of 25,000m and this opens the door to the possibility of electric and solar commercial aviation, close to space."
Initial test flights are scheduled for February 2017, with medium altitude flights planned for the summer. The first stratospheric flights are slated for 2018 and will take approximately five hours, including 15 minutes at the edge of space where the stars will be visible in daytime, and the temperature will be – 70°C. To save on weight, the cabin will not be pressurised, with Domjan and co-pilot Thierry Plojoux wearing solar-powered spacesuits.
According to Domjan, he and the team have long-term commercial plans that involve solar-powered drones operating in the stratosphere.