The Scottish Association for Marine Science (SAMS) has carried out the first UAV test flight using a new solid-state hydrogen power system with the potential to outperform lithium-ion batteries.
Backed by a grant from Innovate UK, Oxfordshire-based Cella Energy and Hackney-based Arcola Energy have combined their expertise to develop the prototype. It marries Cella's hydrogen-powered gas generator with a fuel cell supplied and integrated by Arcola.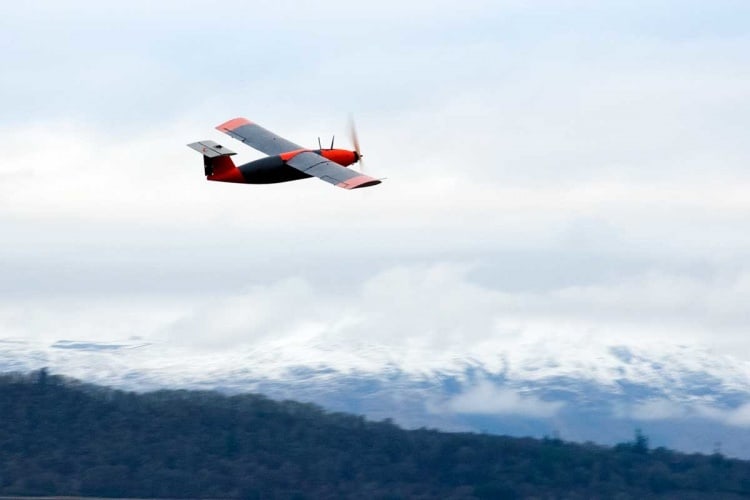 "This flight used a small prototype system and we were pleased with the initial flight with another flight scheduled to take place in the near future," said Stephen Bennington, Cella's managing director. "The larger versions of this system that we are already designing will have three times the energy of a lithium-ion battery of the same weight. "
Cella's generator uses a proprietary solid-state material that releases large quantities of hydrogen when heated above 100°C, but which looks and feels like plastic and can be stored at room temperature and pressure. According to Cella, each gram of the material produces up to 1 litre of hydrogen gas. The technology is also emission free, and the material can be formed into a range of shapes for particular uses, making it ideal for mobile applications such as UAV flights.

"This is an exciting market for us," said Alex Sorokin, Cella's CEO. "It is growing rapidly and users are in desperate need of a power source that can outperform existing technologies in sectors ranging from emergency services to companies wanting to survey or map their infrastructure, be it a wind turbine or a gas pipeline."
Outside of the UAV market, Cella also has plans to expand into the wider aerospace sector. Its solid-state material is stable in air and at temperatures below 500°C, overcoming many of the problems traditionally associated with transporting compressed hydrogen gas. In partnership with Airbus and Safran, Cella is currently exploring the feasibility of using its hydrogen storage material for alternative aerospace applications.