Spring Budget at a glance:
Investment in technical education for 16 to 19 year olds rising to over £500m

£300m investment for new academic research placements

£270m to launch the Industrial Strategy Challenge Fund

Improving transport with the National Productivity Investment Fund (NPIF)

A new strategy to make the UK a world leader in 5G technology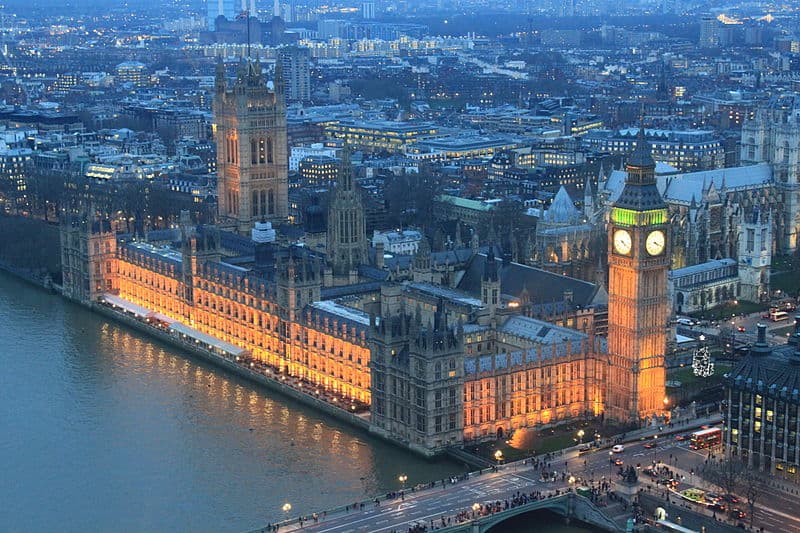 Britain's preparations for a 'global future' were laid out today by the chancellor of exchequer who announced plans to boost productivity through investments in training and infrastructure.
Delivering his spring Budget today in Parliament, Philip Hammond said that he intends to enhance the UK's position as a world leader in science and innovation by allocating £300m to fund new STEM-related academic research placements. Of this, £90m will go toward 1,000 new PhD places, and £210m will create new fellowships that will include funding for leading researchers from outside the UK.
Hammond added that a further £270m will help launch the Industrial Strategy Challenge Fund, which he said would keep the UK at the forefront of disruptive technologies such as biotech, robotic systems and autonomous vehicles.
Fifth generation wireless systems also received a boost with £16m for a new 5G mobile technology hub, and £200m for local projects to leverage private sector investment in full-fibre broadband networks.
"On transport, I'm today announcing £90m for the North and £23m for the Midlands from a £220m fund that addresses pinch-points on the national road network,' added Hammond. And I am launching a £690m competition for local authorities across England to tackle urban congestion and get local transport networks moving again."
Skills
So-called T-levels for 16 to 19 year old technical students will be introduced from autumn 2019, where students will be able to choose from 15 different career paths. According to HM Treasury, the number of hours of training will increase by over 50 per cent and all students will undertake  an industrial work placement.
Hammond said: "Long ago, our competitors in Germany and the US realised that to compete in the fast moving global economy, you have to link skills to jobs.
"And, I am pleased to report, in National Apprenticeship Week, that our apprenticeship route is now, finally, delivering that ambition here, with 2.4 million apprenticeship starts in the last Parliament, and the launch of the Apprenticeship Levy in April supporting a further three million apprenticeships by 2020.
"But there is still a lingering doubt about the parity of esteem attaching to technical education pursued through the Further Education route.
"Today we end that doubt for good, with the introduction of T-Levels."
He added that maintenance loans will be available for those undertaking higher level technical qualifications at new Institutes of Technology and National Colleges.
According to Hammond, British productivity is 35 per cent behind Germany and 18 per cent behind the G7 average.
"Investment in training, and investment in infrastructure, will start to close this gap and this government places addressing the UK's productivity challenge at the very heart of its economic plan."
Commenting on today's Budget, Dr Sarah Main, executive director of CaSE, said: "Complementing investments in R&D with a focus on technical skills and PhD level training is a welcome move.
"Science and engineering organisations have been highlighting shortages in technically-skilled staff for many years.
"The government's reforms of technical education provide a ray of hope for our scientific companies, so it will be important to ensure the reforms are sufficiently resourced, seen to completion, and aligned with the industrial strategy in order to deliver on that hope."
Reaction round up
"Improving productivity across the country is vital, and I am glad to hear of measures from the National Productivity Investment Fund to enhance digital infrastructure and tackle traffic congestion. Engineering currently underpins at least 20% of UK gross value added, and the changes announced today will help us to grow that contribution."
Prof Dame Ann Dowling FREng, President of the Royal Academy of Engineering
"If the UK wants to be truly competitive on the world stage we have to address critical issues such as skills and productivity and the delivery of major infrastructure once and for all. The financial investment allocated by the Chancellor is welcome, but beyond the money, success will depend on tackling these issues in a joined up way with business, government and education providers working in union to solve them."
Nick Roberts, Atkins' chief executive officer for UK & Europe
"It's important to stress that the 5G investment announced today will not come anywhere close to bridging the investment gap needed to deliver 5G across the UK - so the Government Strategy's recognition that regulatory modernisation is needed to make the final bill of delivering 5G more affordable, for example by enabling operators to share networks, is pivotal."
Prof Will Stewart, vice president, IET
"Brexit clearly influenced many of the measures outlined by the Chancellor today, which were peppered with announcements designed to offset any potential consequences of a hard exit from the EU. One such measure is the focus on technical education and the introduction of T-Levels to address the productivity gap between the UK and our international competitors. This may help to insure against potential difficulties in accessing skilled labour from within Europe in the future. The private sector will have a vital role to play in the successful development of these qualifications and ensuring they reflect industry need. Funding for 1,000 extra PhDs in STEM subjects are welcomed by AECOM and should help tackle the deficit of STEM skills in the market."
John Hicks, director and head of Government & Public, AECOM
"The introduction of T-Levels is good news but it will be some time before any benefit is felt by employers. It means that 13,000 qualifications will be replaced by just 15 and this will certainly bring greater focus, which will help employers to understand and recognise these new qualifications."
Richard Godmon, Menzies LLP
"The promise of measures to reduce the administrative burden of the R&D tax relief regime is also going to make the UK more attractive to innovators."
Karl Barnfather, chairman, Withers & Rogers
"A key take-away from this Budget is the collaboration being encouraged between businesses, academia and government in driving innovation. The expected benefits are twofold - a much-needed improvement in productivity and ensuring the sector becomes far more attractive to young talent.
Patricia Moore, managing director of infrastructure, Turner & Townsend in the UK