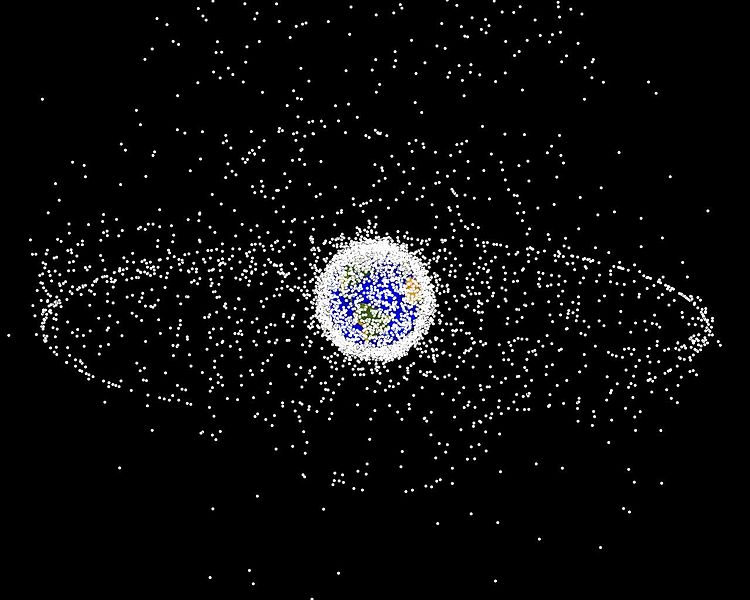 Initially, SSTL will supply Astroscale with a 'Target' satellite for its ELSA-d (End-of-Life Service by Astroscale-demonstration) mission. Astroscale's own 'Chaser' satellite will be coupled with the Target during launch, but the two will undergo a series of separation and capture manoeuvres to showcase the capabilities required for space debris tracking and removal.
The Target satellite will incorporate S-Band communications, GPS positioning, a 3-axis control system and laser retro-reflector. A docking plate with optical markers will also be attached to the Target, enabling the Chaser to identify and estimate attitude during the docking, while a HD camera and lighting will be used to record the capture sequences.
According to SSTL, the mission will demonstrate technologies such as rendezvous & docking and proximity operations. Capture manoeuvres will be guided by algorithms, with the complexity of the operations increasing over the lifetime of the mission.
"We are extremely pleased to be working with Astroscale, a like-minded, innovation-driven company seeking to make space business viable for commercial operators," said Sir Martin Sweeting, executive chairman of SSTL. "This practical solution to debris mitigation has the potential to provide a cost-effective approach for ensuring the long-term sustainability of the space environment for all."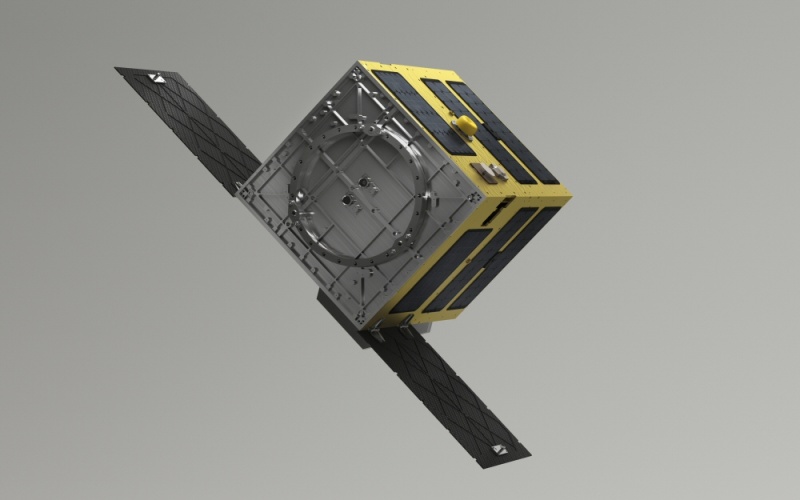 ELSA-d Chaser satellite (Credit: Astroscale)
The Chaser will be designed and manufactured by Astroscale at its R&D office in Tokyo but will use avionics supplied by SSTL. Other onboard equipment will include optical sensing instruments and a redundant capture mechanism. According to Astroscale, the ELSA-d collaboration will be just the first step in its partnership with SSTL, and the two companies have signed a Memorandum of Understanding to pursue opportunities in the small satellite remote sensing and orbital debris removal markets.
"We are very excited to welcome SSTL to the ELSA-d mission and to begin this ambitious strategic partnership," said Nobu Okada, founder and CEO of Astroscale. "SSTL is synonymous with reliable and cost-effective small satellites and we are thrilled that they will provide a key component to ELSA-d. We are confident that this is only the beginning of a mutually beneficial long-term relationship."