A study by STEM Learning, the UK's largest organisation providing STEM education and career support, shows that current skills shortages are costing businesses in the sector a total of £1.5bn per year in temporary staffing, recruitment, training costs and inflated salaries. Businesses are facing a shortfall of 173,000 skilled workers, and 89 per cent of businesses have struggled to recruit staff over the past year, the report says.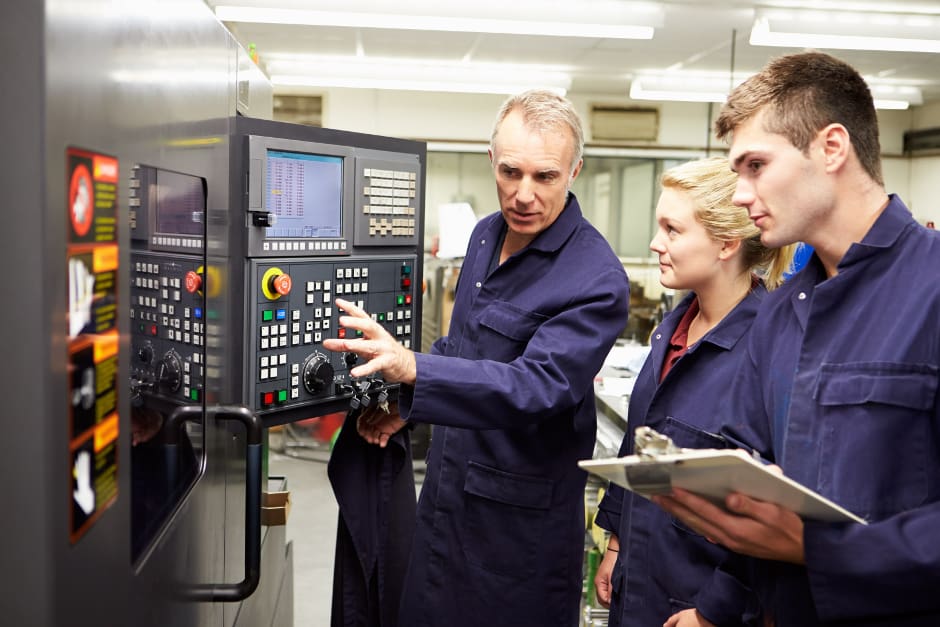 On average, each business surveyed for the report has 10 unfilled roles. The shortage of qualified people means that recruitment is taking an average of 31 days longer than expected, forcing three quarters of companies to turn to temporary staffing solutions, reduce hiring levels, train staff in-house or inflate salaries by up to £8500 in larger companies to attract the right talent.
Because of the shortage,  54 per cent of employers surveyed thought the UK risked falling behind in technological development; 43 per cent said the country could lose its R&D credentials, while half thought the country's attractiveness to overseas investment would be adversely affected.
Other problems identified in the survey included a lack of awareness of available jobs and a lack of meaningful work experience opportunities.
"We are heading towards a perfect storm for STEM businesses in the UK – a very real skills crisis at a time of uncertainty for the economy and as schools are facing unprecedented challenges," commented Yvonne Baker, chief executive of STEM Learning. "The shortage is a problem for employers, society and the economy, and in this age of technological advancement the UK has to keep apace. We need to be in a better position to home grow our talent but it cannot be left to government or schools alone – businesses have a crucial role to play too."
Meanwhile, a freedom of information request from CASE (Campaign for Science and Engineering) to the Home Office has revealed that over 6000 applications for visas from skilled overseas workers holding a job offer were refused between December 2017 and March 2018. Of these, 3500 were in engineering, IT, technology, STEM teaching and medical roles.
The applications were for Tier 2 (General) visas, a category reserved for people who have been offered a skilled job in the UK and from outside the European Economic Area and Switzerland. There is an annual cap on the number these visas, with a total of 20,700 per year.
In March, immigration minister Caroline Noakes dismissed calls to increase the cap, stating that the policy was under review but that businesses should first look to employ people from within the UK, and that the government was committed to reducing immigration levels to "sustainable levels". Since the cap was introduced in 2011, CASE has argued that the policy needed to be changed.  Although difficulties in recruitment within the National Health Service have been common knowledge for some time, the FOI request now reveals that STEM industries are also having difficulties.
"The 6,080 refusals, however damaging, are not a mistake," CASE said. "It is the logical conclusion of this policy. If the demand from employers for hiring skilled individuals from outside the EEA exceeds the number the cap allows in any given month, employers will be left with unfilled vacancies as they have already gone through a recruitment process and found no suitable candidates domestically."
Breaking down the figures, CASE revealed that 392 of the refusals were for scientists and engineers, 1226 were for IT and tech professionals, and 197 were for teachers. The scientists and engineers category includes civil, mechanical, electrical and electronic, design, production and environmental engineers. It is possible that some of the refusals were for applications that had been repeated within the same month. "With a reported shortage of 20,000 engineers every year in the UK, there can be no excuse in refusing highly-skilled engineers," CASE said." The UK desperately needs engineers to develop infrastructure, improve processes and apply basic research to help to grow the UK economy."
CASE executive director Sarah Main commented that these figures reveal a serious problem with the visa cap. "The cap is beginning to cause damage and it needs to be addressed quickly. In the immediate term, shortage and PhD level roles should be made exempt from the cap. This would be in line with the priority already afforded to these roles and would create the headroom for other vital roles," she said. "In the long term, an immigration system for a Global Britain that supports research and innovation should not feature a cap on the international specialists we want to attract."