The hybrid aircraft, which at 92m in length is the world's longest air vehicle, was damaged last August on its second test flight.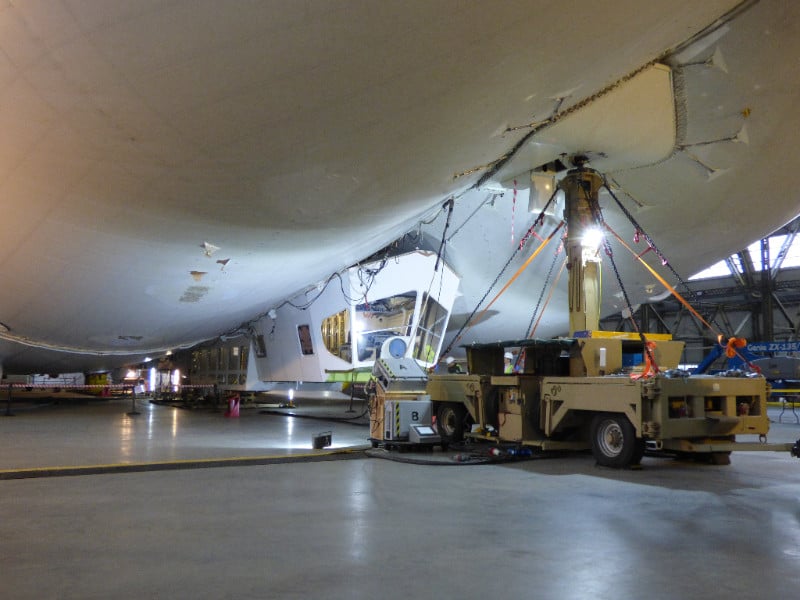 Following the repair of the flight deck structure, Airlander is now said to be structurally complete ahead of the resumption of test flights.
The flight deck instrument panels, overhead console and all associated wiring have been reinstalled successfully. The company said this was supported by weeks of preparation, which allowed large sections to be moved simultaneously and clipped in to place. With the equipment installed, "power-on" has been achieved and on-aircraft testing has now begun.
Hybrid Air Vehicles' CEO, Stephen McGlennan said: "We're delighted to have made the progress we have in our repairs and look forward to restarting our test flight programme soon."
"A comprehensive investigation has taken place since Airlander's heavy landing in August, the root causes of which are now fully understood and a number of changes in procedures and training have been implemented.
"Hybrid Air Vehicles is not announcing a specific date for the next flight of Airlander. Achieving a safe flight is the priority, and we will make further announcements in due course."