The so-called skyTran system of passive magnetic levitation (MagLev) pod vehicles is to be trialled in the grounds of Israel Aerospace Industries' (IAI) corporate campus.
Developed by the eponymously named NASA Space Act company based at NASA's Ames Research Center in California, skyTran is a network of computer-controlled, two-person vehicles designed to deliver passengers to their destination in an energy-efficient and high-speed manner.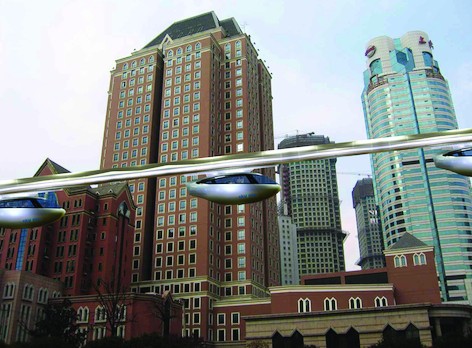 Evaluation of the Technology Demonstration System (TDS) will include testing, refinement, and validation of skyTran's technology in IAI's controlled environment and will provide a platform for skyTran vehicles to travel at high speeds with full payloads while levitating.
SkyTran expects the TDS to be followed by deployment of the first commercial skyTran system in Tel Aviv, Israel. The first commercial system will be completed within 24-months of start of construction, which is projected for the fourth quarter of 2016.
Total construction cost for the entire system is estimated at $80m. The company said this system would be Phase One of a much larger urban/suburban network that will cover Tel Aviv's 'Gush Dan' metropolitan area. Other skyTran routes in advanced planning are in Toulouse, France; Kerala, India; and the San Francisco Bay Area, California.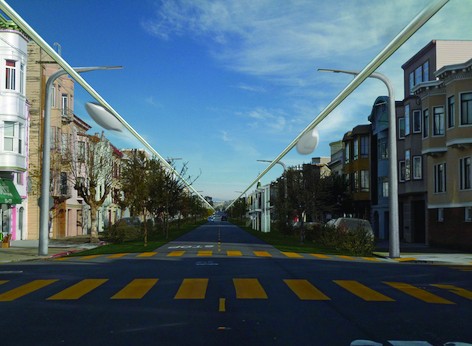 Once commercially deployed, skyTran envisages passengers requesting a vehicle with computer or smartphone for embarkation at a location convenient to the traveller.
Once in transit, the computer-controlled system provides optimal spacing of the skyTran vehicles that are designed to travel at over 62mph on an overhead network. The fastest routes on the network are identified and all vehicles are sent along at speed with vehicles entering and exiting the skyTran stream with no interruption to the flow of traffic.
SkyTran claims that because its system can be built as an expandable grid, it will never be filled to capacity. As the demand grows, more track can be installed and additional vehicles can be added the network.
The company further claims that skyTrans' modular rails and supports are off-the-shelf components that can be put up - and repaired - quickly and easily. The vehicles themselves are said to be lightweight, streamlined, and inexpensive to mass-produce.