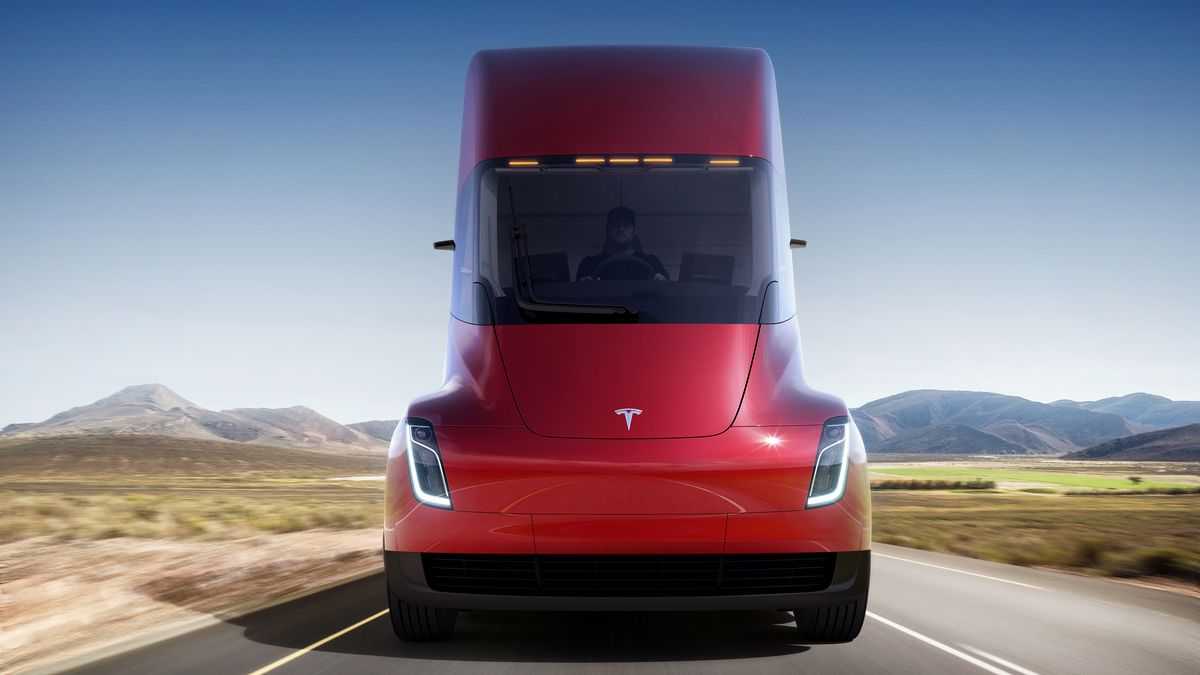 At an event in Los Angeles which also saw the launch of a new Tesla Roadster, CEO Musk claimed the Semi will be capable of 0-60 mph in five seconds with no trailer attached. Towing the maximum weight allowed on US highways (about 36 tons), the truck can reach the same speed in 20 seconds. According to Tesla, the Semi will have a range of 500 miles when fully loaded and travelling at highway speed.
"We also have four independent motors," Musk told the crowd at SpaceX's Hawthorne facility in southwest LA. "So there's a motor on each of the rear wheels, and an independent front suspension, so it's incredibly comfortable to drive this truck."
The Semi's enhanced autopilot features will include automatic emergency braking and lane keeping, as well as forward collision warning. On top of this, the truck will also be equipped with a system to prevent jackknifing.
"Jackknifing is usually the worst nightmare of a trucker," said Musk. "The truck will automatically stop jackknifing because it's got independent motors on each wheel and will dynamically adjust the torque on each wheel so that jackknifing is impossible."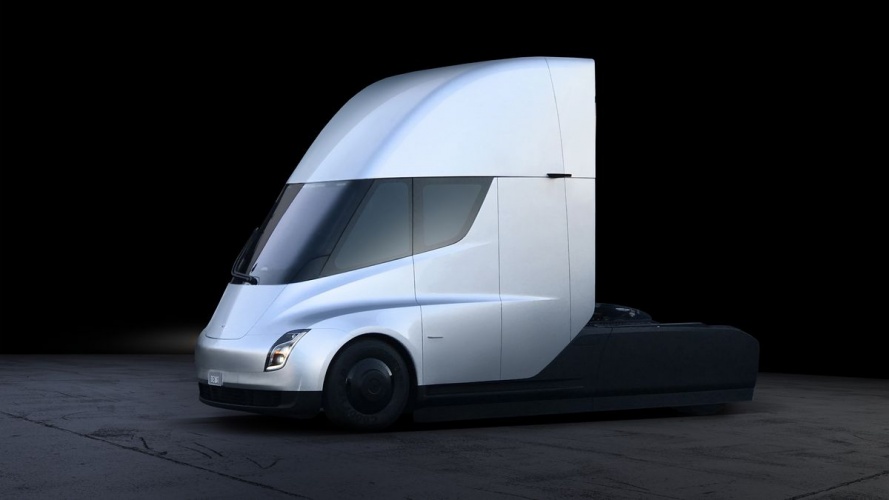 Musk claimed that filling the tank of a diesel truck takes in the region of 15 minutes. By comparison, the Tesla Semi will take a 400-mile charge in 30 minutes at one of the company's Supercharger stations.
On the road, the Semi has a low centre of gravity that reduces rollover risk. The driver will sit in the centre of the cab protected by a windshield made from Tesla Armour Glass, which according to Musk can withstand a nuclear explosion.
"The reason this is important is because truck windshields are huge and they crack about once a year," he said. "And if the truck windshield is cracked, you're not allowed to drive. So it's truck off-road if you have a cracked windshield."
MORE AUTOMOTIVE ENGINEERING NEWS 
Cost of ownership is something that Tesla was keen to focus on, and Musk laid out some figures during the event that claimed the Semi would be cheaper to run overall compared to a diesel competitor.
"When you take everything into account, when you take the lease cost, the insurance cost, maintenance, all of the factors, the fully accounted for true cost of trucking, a diesel truck will be 20 per cent more expensive to run than a Tesla Semi," he said.

"From day one, having a Tesla Semi will beat a diesel truck on economics."
In a piece of theatre taken out of the Steve Jobs playbook, the event was topped off by the appearance of a new Tesla Roadster emerging from the trailer of a Semi. The company claims it will be the fastest production car ever made, with 10,000Nm of torque enabling 0-60mph in 1.9 seconds and 0-100mph in 4.2 seconds. The four-seater Roadster's 200kWh battery pack will deliver a range of 620 miles, or around 1,000km.
According to Musk, the Roadster will be available in 2020, while the Semi will hit the roads in 2019. However, the company has a habit of missing production deadlines and recently announced that it is three months behind schedule on its Model 3 commitments. Tesla has blamed the delay on problems at its Gigafactory battery assembly plant in Nevada.