The trio, all studying at the University of Central Lancashire (UCLan), beat off opposition from industry teams and other universities to win the top prize at the North West Aerospace Alliance (NWAA) Business University Challenge.
The team was one of eight from universities and aerospace and defence companies in north west England, including BAE Systems, that competed in a series of technical challenges to test their communication, negotiation, innovation, problem solving and presentation skills.
Andrew Bailey, a first year motor sports engineering student, Ashley Johnson, a first year mechanical engineering student, and Peter Sullivan, a second year robotics engineering student, scored one of the highest ever marks at the competition.
Andrew spared The Student Engineer a few minutes from his busy schedule to tell us a little about himself and what he gained from taking part in the challenge.
Was it daunting facing teams from industry?
Before we started the challenge we did not know much about the other teams other than that they were from businesses with one other team from a university.
I doubted that we would win because I thought if businesses were sending teams they would have so much more experience than two first year engineering students and a second year. But the challenges were very well set out so that there wasn't really an advantage if you were from industry or from a university.
How did you get on with the challenges presented to you?
I enjoyed all the challenges, except the presentation challenge because I personally don't consider myself very good at presentations. The main reason I enjoyed the challenges was because I am very competitive. Because I am competitive I want to do the activity the best I can, so they didn't feel like challenges.
Which of the challenges tested your tactical skills the most?
The challenge I think that required the most strategic thinking was the negotiation challenge. This involved each team receiving a packet of Monopoly cards that had been cut in half. Each half card was worth -50 points but if you collected the other halves of the cards they were worth the value of the card on a normal Monopoly board and if you collected a set of cards of one colour their value doubled. This involved deciding as a team which cards we were going to negotiate for and which we could trade for them and also which cards the other teams would try to get.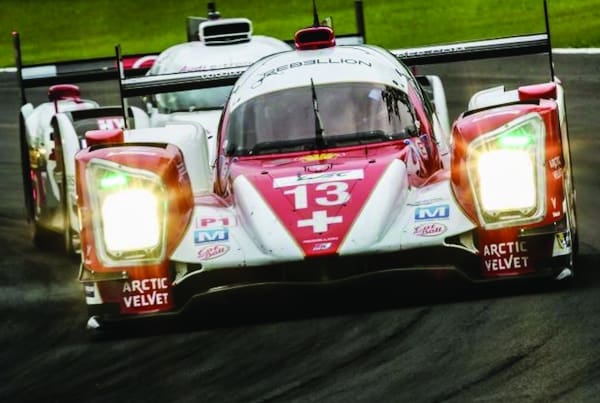 What do you think you've learned by taking part in the challenge?
The skills I gained from the challenges are firstly negotiation skills, which can be applied to many fields of work.
The challenges also help you to plan your time well and keep to a schedule, which was important. I think the most important skill learned at the challenge is to have self-confidence and to make sure you put 100 per cent into everything you do because that way you get the most out of it possible.
What will you do with your share of the prize money?
I was going to buy the latest version of Solidworks for my personal computer until I found out I can get it through my university, so for now it is being saved until something I like, or something to help with university work, comes along.
And finally, where do you want your degree to take you?
I hope that this course will help me to break into the field of motorsports, but my dream is that it will allow me to be part of a team in the World Endurance Championship (WEC).
For more student careers news and advice follow us on Twitter and LinkedIn