Features Editor
The news that Toyota's chief executive, Akio Toyoda, has hinted that his company would maintain its manufacturing presence in the UK even if the prospective referendum were to go against EU membership is a stunning vote of confidence in UK engineering, but it won't be welcomed by the pro-Europe lobby.
If one of the first overseas companies to invest heavily in UK manufacturing doesn't see the need for its European base to be within the EU, then why should leaving it cause concern?
Toyoda, the great-grandson of Toyota's founder, issued his comments in an interview with the Financial Times earlier this week. Referring to a time capsule buried at the company's plant in Burnaston, Derbyshire at its opening 25 years ago, he said that he expected his successors to dig it up at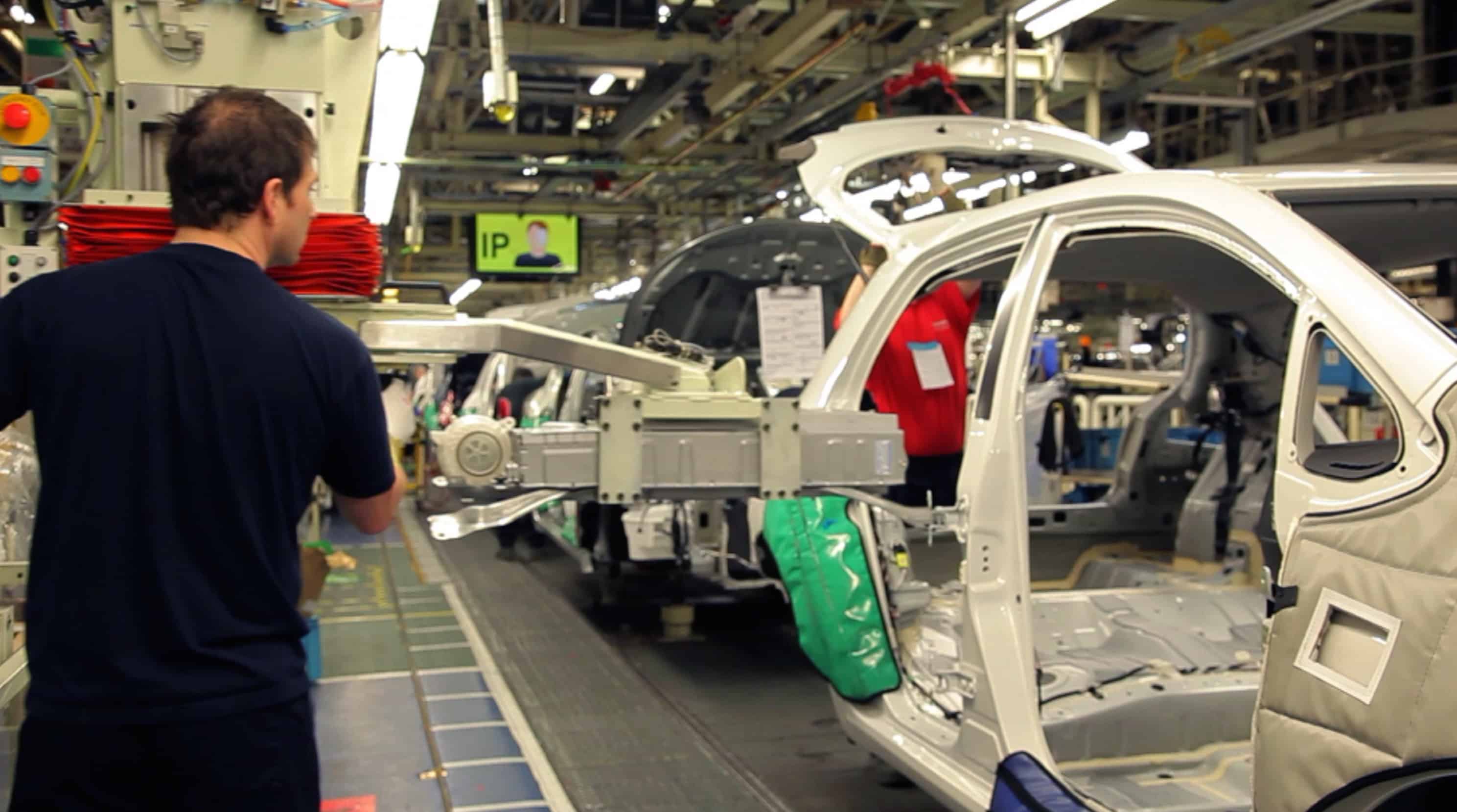 a still-working factory in 75 years' time. "We want to deepen our roots to deliver ever better cars, so when that capsule is opened after 100 years, all can see we've built a truly British company," he told the FT.
Burnaston produced over 172,000 cars in 2014, including the Auris, Auris Hybrid and Avensis models; Auris production was the recipient of a £100million investment in 2011. It employs 3800 people, with a further 500 at its engine building plant in Deeside, North Wales. Opening in 1992, Deeside is also a long-established plant; employing aluminium casting, machining and assembly processes, it built over 225,000 engines in 2014, also supplying engines to assembly plants in South Africa, Brazil, Turkey and Japan. Most of Burnaston's output is also exported.
Toyota's comfort with the prospect of the UK leaving the EU is not shared by its fellow UK-based Japanese car maker, Nissan, whose chief executive, Carlos Ghosn, indicated in 2013 that it would need to re-examine its strategy and investments in the event of an exit vote in the referendum. Indeed both Nissan and Toyota have other existing manufacturing bases within Europe; the former in Spain and the latter in France, Turkey, Portugal and the Czech Republic (both companies also make cars in Russia).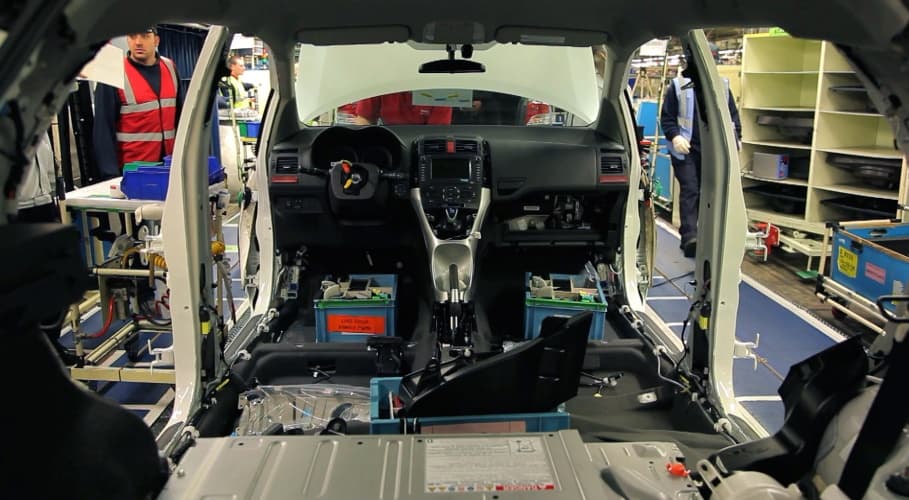 It's very difficult to draw wide conclusions from any single companies' pronouncements, and of course we can't take for granted that Toyoda's comments, on a hypothetical subject, to a newspaper (even one with the FT's clout), would be carried through by Toyota's board in the event of an actual 'Brexit' vote. But it also can't be denied that the UK does have other attractions to overseas investors than its access to the EU markets (which could become more difficult and possibly costly were the country to leave the union). For example, Britain's history of iconic marques and innovative cars were major factors in BMW's purchase of Mini and Rolls-Royce Motors and Tata's acquisition of Jaguar Land Rover (although last August, Tata strategy chief Nirmalya Kumar told the BBC that EU membership benefited its UK businesses). And Nissan doesn't develop its cars, including the Leaf and the hugely successful Qashqai, in the UK solely because of its treaty agreements: the expertise of UK engineers is a huge factor and one that has become increasingly important as time goes on. There are already financial incentives for companies to invest in R&D in the UK which benefit overseas companies; it's surely likely that these would be made increasingly generous and perhaps more targeted in the wake of a Brexit vote to help safeguard UK jobs.
The point is that, however much the pro- and anti- camps try to convince us that the question of EU membership is a simple one, in fact it's highly complicated and despite lobbying from both groups to convince companies to come down on one side or the other, there is likely to be difference of opinion from home and overseas companies on the likely fall-out. There will be winners and losers either way. And while David Cameron is still in talks with his fellow politicians about the UK's terms of membership, any predictions on how staying in or getting out will affect employment and investment in the UK are likely to be as accurate as a Roman soothsayer poking around in pigeon entrails or congealing cheese curds to divine the future. The Engineer doesn't indulge in haruspicy or tiromancy (apart from anything else, we don't want the cleaning bills) so we're still waiting for some clear information from either camp. It has to be said, we aren't holding our collective breath.