Japanese carmaker Toyota has said the challenge of delivering two new models at the same time at its plant in the UK is a first for the company globally.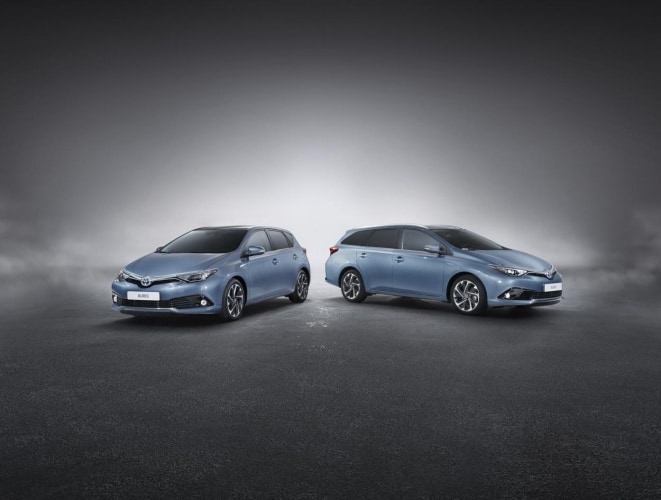 The Burnaston, Derbyshire, factory went from building nothing to 800 new cars a day earlier this month. The new Auris and Avensis are being built on the same production line, including press, through welding, paint shop and assembly.
The models include Avensis saloons, Auris hatchbacks and Touring Sports wagon body styles of both models, with petrol, diesel and hybrid engines. Jon Corpe, Toyota Manufacturing UK's project manager, said: "Normally, as production of an outgoing model slows down, the build of the new one takes over on the line to compensate, so the number of cars leaving the plant is fairly consistent.
"In this case, production of both models came to an end at the same time. We had to be sure we could meet global demand for the new cars immediately."
Press, weld and paint shops and new tooling and jigs had to be remodelled to support body manufacture and painting, Toyota said.
Figures show Britain surpassed 500,000 vehicles for car production in April, with 530,505 new cars built so far this year. Production for the domestic market is up 19.4% in the first four months of the year, reflecting strong performance in the UK car market, said the SMMT.
Among the global manufacturers investing in production in Britain are Bentley, Honda, Jaguar Land Rover and Mini, the trade association said.
Toyota announced in 1989 that it would start manufacturing in Europe. Car production started at Burnaston in December 1992 with the Carina-E, which was replaced by the Avensis in 1997. The following year the Corolla started production, which was replaced by the Auris in 2007.
Plastic mouldings, body pressing and body assembly are all carried out on site, as well as final assembly. Engines come from Toyota's factory in Flintshire, North Wales.