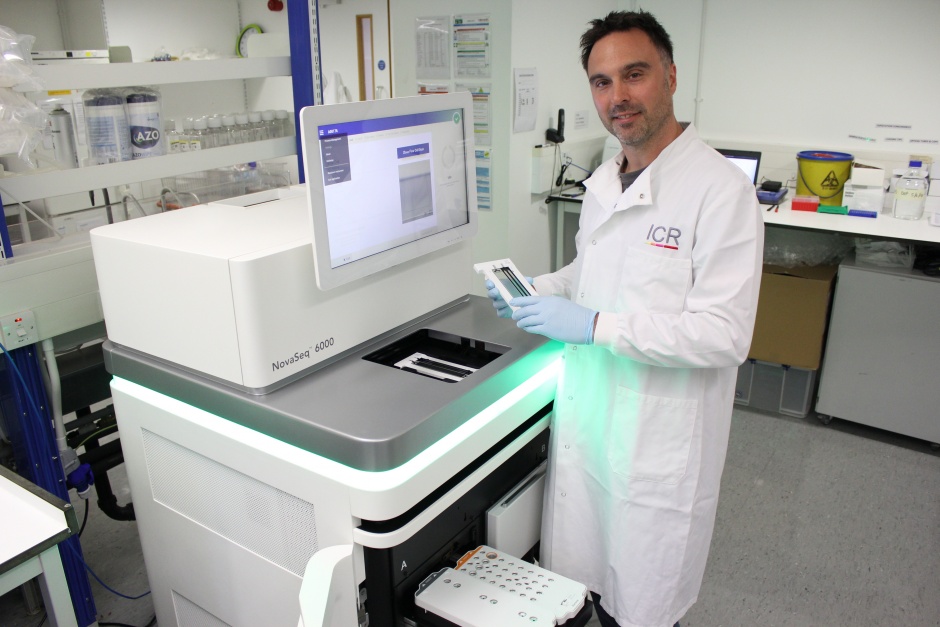 Described by its US manufacturer Illumina as the most powerful sequencer it has launched, the NovaSeq 6000 is expected to dramatically increase the amount of sequencing that scientists at the Institute of Cancer Research (ICR) can carry out and help them to more quickly read the genetic code within tumours.
This kind of information can then be used in the development of diagnostic tests or to help find new ways to target the tumour's weaknesses with drugs.
By increasing the ICR's ability to do this kind of genome sequencing in-house, it should also reduce costs for the organisation, freeing funds to be ploughed into further research to defeat cancer.
According to the ICR, next-generation sequencing has revolutionised genomics and molecular biology research, allowing researchers to sequence multiple DNA or RNA samples at the same time, and making it much quicker and cheaper than the older Sanger sequencing techniques. The new machine will enable researchers to get the genetic sequence of up to 96 whole genomes or 256 exomes, three times as many as is possible with existing technologies.
The ICR's Tumour Profiling Unit, which will house the machine, expects a twelve-fold increase in its capacity for sequencing genomes.
Dr Amanda Swain, head of the Tumour Profiling Unit at the Institute of Cancer Research, London, said: "It took 13 years to sequence the first human genome, but with this new technology at the ICR we could sequence 96 in a week. By capturing that amount of genetic information about a cancer in such a short space of time, we expect this instrument to supercharge our research and drive discoveries at an even faster rate."
Dr Chris Lord, Deputy Director of the Breast Cancer Now Research Centre at the Institute of Cancer Research, London, added: "One key area we are keen to use the NovaSeq sequencer for is to discover new ways to select the best available treatment for each individual cancer patient's specific disease. If we can do this, we should be able to improve how a significant number of patients are treated. With the NovaSeq system, this kind of work is now feasible – this will be a real game-changer for a lot of the work across the ICR."