A life-sized humanoid robot developed by Cornwall-based Engineered Arts is the winner of this year's Manus award, a prize given by polymer bearings expert Igus for particularly innovative applications of its technology.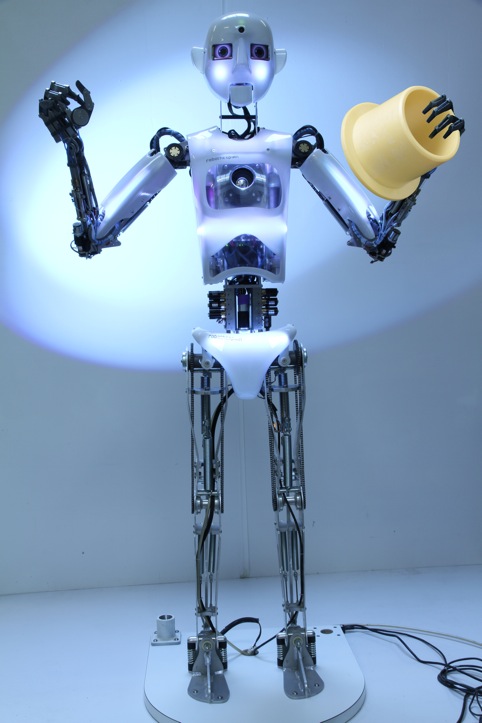 Boasting over 27 degrees of freedom, RoboThespian - which is widely used around the world at visitor attractions and as a research platform for academic groups - is able to make a wide variety of lifelike gestures thanks to a series of hybrid pneumatic motors, which are essentially air muscles combined with servo motors.
Marcus Hold, one of the engineers behind the innovative system, explained that its fluid and friction free gestures also owe a great deal to the 85 Igus polymer bearings that are used on the rotational shafts throughout the robot's body.
Hold added that while the current model is unable to walk (it's actually attached to a stabilising platform) the firm hopes to develop a walking, running and hopping version of the biped through its three year Byrun project.
Over 40 RoboThespians, which retail for around £55,000 each, are now in service in 14 countries around the world. One system is used at NASA's Kennedy Space Centre to tell visitors about the Webb telescope.
The system can be programmed by an easy to use to touch screen interface, is able to communicate in every language, and features a range of sensors that enable it to monitor and interact with its surroundings.