Under the £30M contract, which is currently being finalised by the MoD, the UK Dragonfire group, which includes MBDA, Qinetiq and Leonardo-Finmeccanica, plans to develop a 50kW class directed energy weapon optimised for use on both land and sea.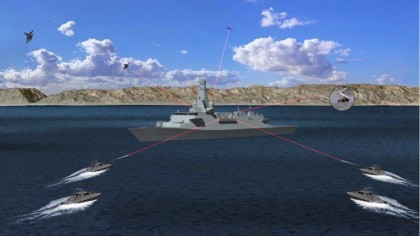 According to a statement issued by the group, the project builds on the significant MoD and Industry investment in the areas of laser coherent beam combining, weapon systems command and control, advanced pointing systems and high power storage. It is expected to put the UK at the forefront of laser weapon development.
Laser weapons have key advantages over traditional systems: the munition is potentially unlimited, and it operates at the speed of light so the time from when you say "fire" to the weapon hitting its target is more or less instantaneous.
The high-powered laser system will be provided by QinetiQ, which is expected to conducting the trial itself at one of the ranges it manages for the MoD. Meanwhile, Leonardo Air and Space Systems (a division of Leonardo-Finmeccanica) will contribute the electro-optic beam director to the programme and support the trials and evaluation.
Dave Armstrong Executive Group Director Technical and UK Managing Director of MBDA said, "UK Dragonfire will put the UK at the forefront of high energy laser systems….it advances the UK towards a future product with significant export potential, as well as providing opportunities for partnerships with other nations' armed forces that have similar requirements.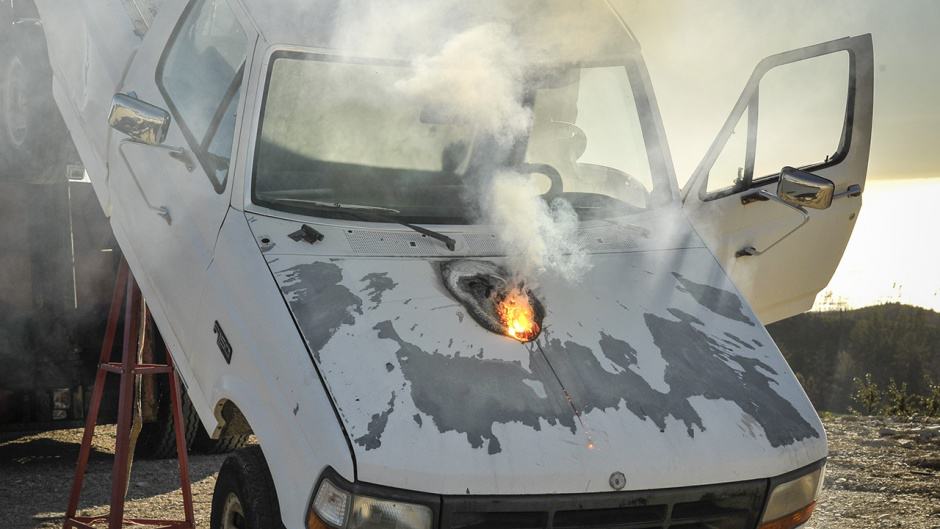 A number of other defence firms have revealed that they are developing and testing directed energy weapons in recent years. As previously reported in The Engineer US defence firm Raytheon began publically demonstrating the weapons back in 2010, whilst in 2012, Europe's MBDA demonstrated a 40kW laser that successfully hit airborne targets at a range of over 2,000m.
More recently, Lockheed Martin last year used a prototype 30kW laser weapon to disable a truck. Lockheed's technology is based on laser beam combining – a technique in which beams from multiple fibre laser modules are combined to form a single, powerful, high quality beam.
The Dragonfire system – which is likely to exploit similar techniques – is expected to be ready for trials by 2019.