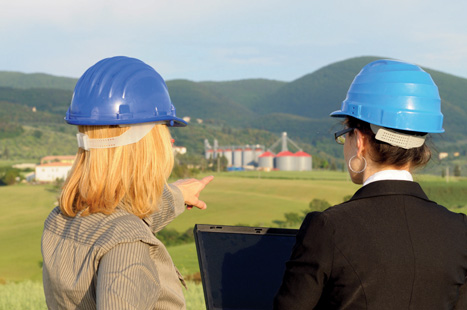 The data shows that the number of engineering contractors went from 32,911 in 2011 to 55,393 in 2016, a rise of 68.3 per cent per cent. At the same time, the number of employees in the engineering sector increased by 0.9 per cent, from 203,000 to 205,000.
According to Nixon Williams, a services provider to engineering contractors, the number of self-employed people in the engineering sector has increased at more than three times the rate of the whole economy. The number of self-employed workers in all sectors increased by 17.5 per cent since 2011, from 3,975,152 to 4,672,472.
The growth in self-employment in the engineering sector has been driven disproportionately by women, though the gender imbalance remains stark: 3.2 per cent of engineering contractors are women (1,784) compared to 2.4 per cent in 2011 (800).
According to the Office for National Statistics, which supplied the data, a person is self-employed if they: run their business for themselves and take responsibility for its success or failure. Self-employment can be in the form of a sole trader, a partnership (two or more people who run a business) and an owner of a limited liability company (also responsible running the business). 
Derek Kelly, CEO of Nixon Williams, said: "The increase in the proportion of the engineering workforce operating as contractors has been driven by demand from both engineering professionals and engineering businesses.
"Skills shortages in the engineering sector, which are being exacerbated by mega projects, such as Crossrail, HS2 and Hinkley Point C, have enabled engineers to be increasingly selective about work, which has made contracting more appealing.
"Contracting was traditionally seen as the riskier option but the erosion of employment rights since the financial crisis have changed that perception. Contracting is increasingly both a career and a lifestyle choice. In high demand areas, such as engineering, contractors are often at no greater risk of being out of work than employees, and the higher take-home pay is usually sufficient to cover any gaps between contracts."
He added: "Engineering businesses are shifting towards greater use of contractors as it allows more flexible and cost-effective workforce management. Contractors are like a tap they can turn on and off as workloads vary, while they retain a relatively smaller core of permanent employees."
Nixon Williams said that contracting is particularly suited to women who may have childcare responsibilities. Contractors can choose not to work during the school holidays, and usually have greater flexibility than permanent employees about the hours they work and from which location.
Kelly said: "There are more women in engineering in both permanent and temporary roles, but the increasing proportion of contractors who are women is particularly significant as contractors tend to earn more than their permanent counterparts, which suggests that the pay gap between men and women in the engineering sector is likely to be narrowing."