US Department of Homeland Security to develop a new type of X-ray scanner for airport security.
The project will see Nottingham Trent University continue its work with Cranfield University and Nottingham-based Halo X-ray Technologies to develop the system (The Engineer, September 2015). Scattered X-ray signals will be used to identify the unique signatures or "chemical fingerprint" of materials. The system will also use 3D imaging to map the position of objects within luggage.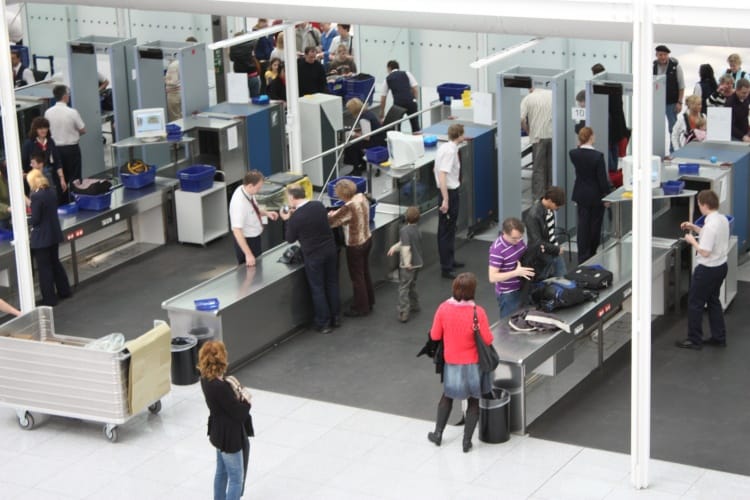 Current airport scanners provide an image of an object and give a broad material category, but can't identify specific substances. According to Nottingham Trent University, the hollow X-ray beams devised by the team produce intense material signatures that allow for much more accurate analysis. That accuracy could mean fewer false alarms during scanning, and faster security checks at airports.
"This system has the potential to revolutionise airport security scanning – for the first time we can accurately identify materials via their molecular fingerprint," said Professor Paul Evans, head of the Imaging Science Group at Nottingham Trent University.
"Unlike conventional scanners we measure X-rays that have been diffracted by the objects scanned. This process enables us to identify items at a molecular level to reveal their 'material DNA'. It is essential today that we have a "tuneable" scanning technology, which can deal with all substances."
Alongside the main threats of weapons, explosives and drugs, the scanner should also be able to identify illegal trade items such as ivory. It is hoped that by the end of the two-year project a working prototype will have been developed.
"This is a very exciting opportunity to translate a powerful analytical tool from the laboratory to the 'real world'," said Keith Rogers, Professor of Materials at Cranfield University. "The potential gains for aviation security and passenger confidence are significant."