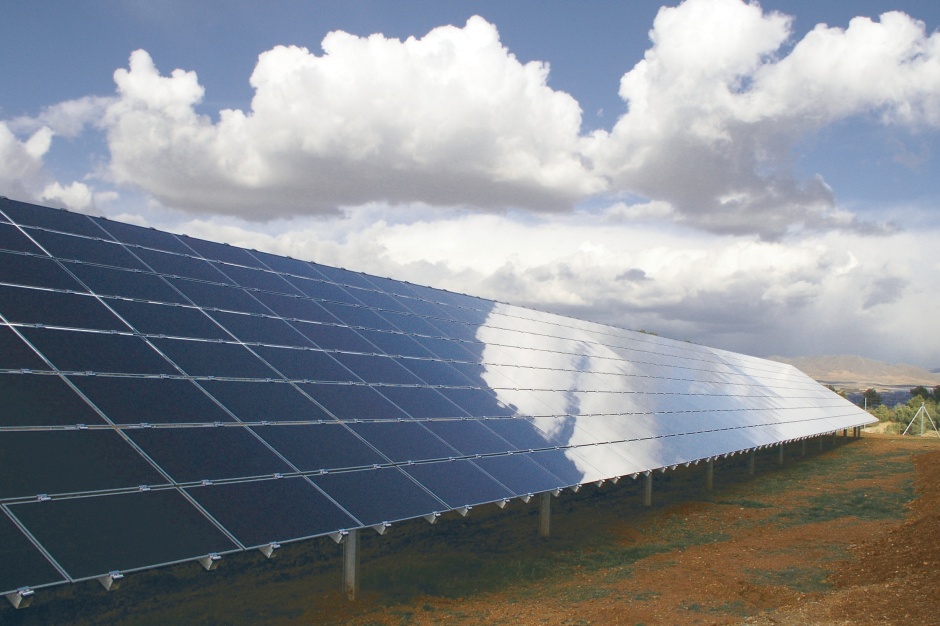 But even the most efficient solar photovoltaic (PV) devices are typically designed to use only part of the spectrum from the sun's rays to generate energy, meaning that most of the infrared part of the spectrum is wasted.
Now a UK collaboration, funded by EPSRC and the Department for International Development through Innovate UK, is developing a system that can generate both electricity and high temperature heat from solar energy.
The devices could be fitted to the external walls of high-rise buildings, for example, to provide clean electricity as well as heat for air conditioning, heating and refrigeration.
The project, which includes London-based Palliser Engineers, Swansea University and Cambridge-based Polysolar, will use thin film Cadmium Telluride solar panels to capture infrared frequencies, which will then be concentrated to provide energy for heating and cooling.
Unlike existing solar panels, the device will allow infrared radiation to pass through the Cadmium Telluride photovoltaic cell to a thermal collector behind it, according to Prof Stuart Irvine, director of the Centre for Solar Energy Research at Swansea University.
"That normally wouldn't happen [in conventional PV] simply because there would be a metal film on the back acting as the electrode," said Irvine. "But it doesn't have to be an opaque metal film, it could be transparent, or transparent in the right part of the spectrum."
The project - Optical Transfer of Heat with Electrical and Light Output (OTHELLO) - is due to begin next year. The researchers initially plan to focus on determining how much infrared light they will be able to allow through the solar cells to the thermal collector.
The Cadmium Teluride cells will consist of different films of material with mixed optical and electrical functions, said Prof Irvine.
"If you have any stack of optical films, where you get differences in the refractive index you will get reflections, and we don't want reflections of infrared radiation," he said. "So we need to optimise the system to get maximum transmission of infrared."
They then plan to investigate different options for developing a back contact that will allow infrared radiation to pass through while still acting as an electrode.