A multidisciplinary team from the University of Edinburgh is coming together for a new project to make informal human settlements more resilient to fires.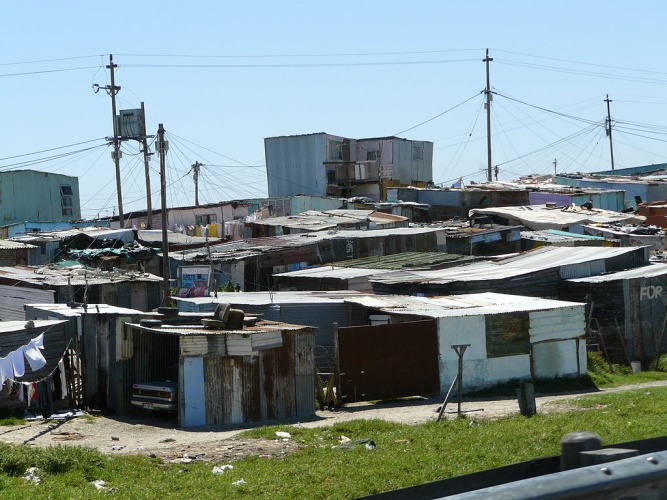 Over one billion people live in informal shack settlements and shantytowns around the world. These dwellings are some of the most vulnerable on the planet to fire hazards, with large populations living in tightly-packed environments, and buildings often constructed with highly-flammable materials.
The IRIS-Fire (Improving Resilience for Informal Settlements – Fire) project will involve members from Edinburgh's engineering and political science schools. According to the team, it will use experimental and modelling fire science, unique data gathering in informal settlements and novel applications of existing satellite data.
Field research will be focused in Cape Town, South Africa, known as the country's 'fire capital'. Each year the city sees around 500 deaths and 15,000 hospital admissions due to fire.
"Informal settlements are some of the most dangerous locations for large and lethal fires to start and spread," said principal investigator Dr David Rush, lecturer in structural engineering at Edinburgh.
"Last year in Cape Town alone, there were fires in its informal settlements on 360 days of the year. The scale of the problem is vast, and our research aims to make life in the settlements safer."
As well as UK academics, the IRIS-Fire team will include Dr Richard Walls from Stellenbosch University, near to Cape Town. The three-year project has received a £1.4M grant from the Global Challenges Research Fund, and will seek to develop practical and cost-effective solutions and strategies to tackle large-scale fires in these vulnerable environments.
"We will be exploring the phenomena that govern the spread of fires, and will develop new methods and tools required to evaluate and model the fire risks," said Dr Rush.
"The project will also analyse the sociological changes which can and should occur to improve the settlements' resilience to fires. The research will aid fire services in Cape Town specifically, but will also be applicable for informal settlements around the world."