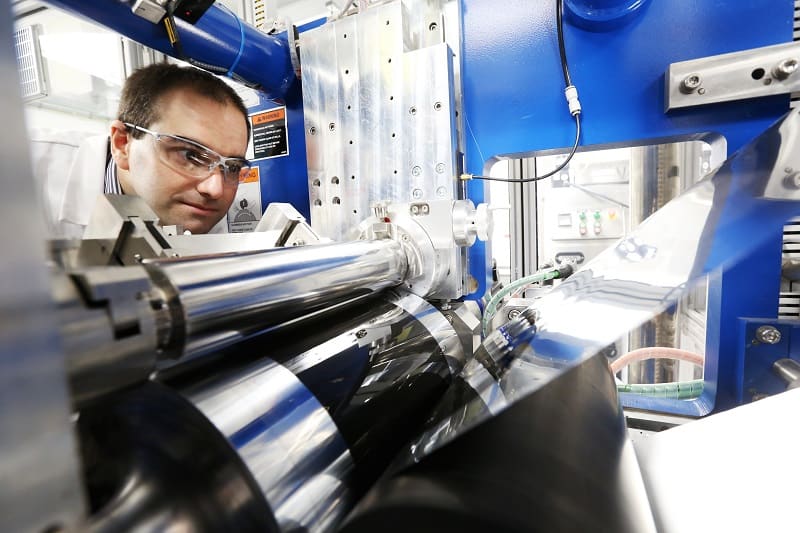 The collaboration, between researchers at Warwick University's WMG, battery technology specialist Faradion, and energy storage firm Moixa Technology, will see the partners develop sodium-ion battery cells to store excess electricity produced by solar systems.
Sodium-ion batteries offer the potential to be significantly cheaper than existing lithium-ion batteries. That is because sodium salts are far more abundant than lithium, and can be found in many more parts of the world, according to Rohit Bhagat, associate professor at WMG.
"The main lines for lithium are in places like China, South America and the US, but if you're in Europe, you really want a more local source for these materials," he said. "That is what is great about sodium, because it is not limited to a few countries."
This should make sodium-ion cells 30 per cent cheaper to produce than their lithium-ion counterparts, he said. As a result, the team hope solar energy storage could become affordable to a greater number of households and businesses.
Sodium-ion batteries should also be safer to transport than lithium-ion batteries, since they can be stored at zero volts, said Bhagat. "If you were trying to transport one thousand batteries or so, each lithium-ion battery would be live, and so you have the potential for shorting, which can be dangerous," he said.
Sodium-ion batteries can be transported with no voltage between the anode and the cathode, increasing their safety, he said.
The project, part-funded by Innovate UK, will also attempt to demonstrate that sodium-ion batteries can meet the life cycle requirements of solar energy storage. To this end, WMG will employ the large-scale prototype manufacturing and electrode coating facilities at its Energy Innovation Centre, in order to test out different chemistries and techniques.
"Improving the life cycle is partly around balancing the conditions in which you cycle [the battery], how quickly you get the energy in and out, and how it is manufactured, such as the ratio of the active material to the polymer binder, and to the conductive additives," he said.
The manufacturing facilities, which are similar to commercial battery production plants but on a smaller scale, will allow the researchers to tailor these elements and monitor how the performance changes, he said.