The prize was set up to recognise the achievements of women in science and technology, and with the goal of encouraging other women to get involved in the STEM sectors where they are traditionally under-represented. As well as backing from carmaker Ford, the assessment process was supported by Your Life, a business-led initiative that promotes STEM participation.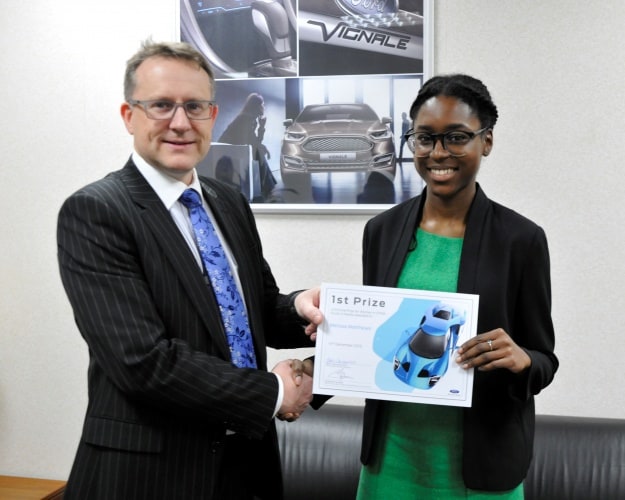 "It was brilliant to meet the shortlisted candidates and to see how involved and committed these young women are to promoting STEM," said Karen Gregory, campaign director at Your Life.
"Young people need to know that maths and science can lead to all sorts of exciting opportunities and it's with the help of ambassadors, like Melissa, that we can succeed."
Melissa was awarded the accolade for her work mentoring young girls in maths and chemistry and acting as an ambassador for STEM subjects. She received a prize of £1,000 from Graham Hoare, director of Ford Global Engineering Operations.
"It was motivating to see women in senior positions within Ford Motor Company promoting STEM careers," Melissa said. "I will do my best to inspire the next generation of women in STEM and to encourage all young girls, with a passion for science, to consider a degree within these fields, the opportunities are endless."
Runner-up prizes of £250 were awarded to engineering students from UCL, Swansea University, and Imperial College London.