The Ministry of Defence wants to keep Challenger 2 in service until 2035, so the BAE System-led team have come up with a range of modifications aimed at keeping the battle proven platform viable.
These include an active protection system that detects and automatically mitigates against incoming anti-tank missiles or armour penetrating rounds; and a laser warning system that automatically points the tank's gun at the source of a targeting threat.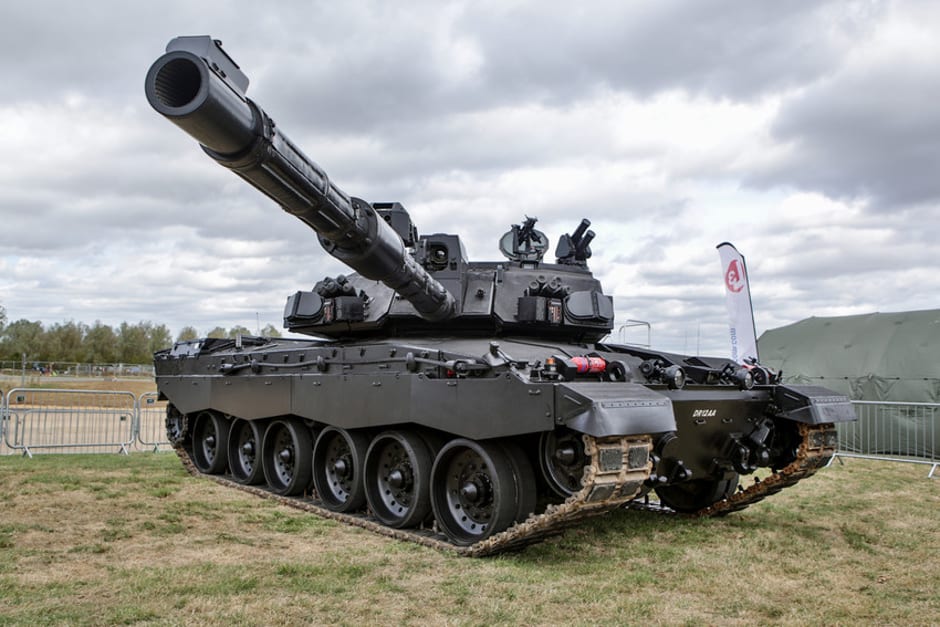 Further improvements include regenerative braking in the turret, which BAE Systems said will generate power when the gun slows down into position, plus front and rear infrared cameras to help identify threats or move undetected in hostile situations. This enhanced night-fighting capability - which would simultaneously let the gunner focus on one target while the commander identifies others - has led the working version to be dubbed Black Night.
Worth over £700m, the Challenger 2 Life Extension Project (LEP) includes General Dynamics, Qinetiq, Leonardo, Moog and Safran Electronics & Defense.