This latest advance will enable the relay of information in real-time to devices monitoring heart fibrillation as well as glucose monitoring for diabetics.
This new radio was designed by Yao Shi, graduate student research assistant and can transmit information from inside the body up to one foot to a data base receiver, which is said to be more than five times the distance from any known radio of equal size.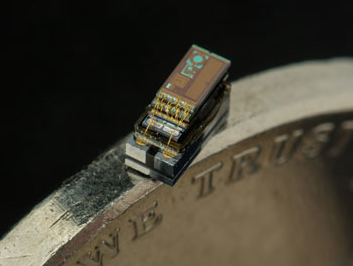 No strangers to miniaturisation, the Michigan team – including Professors David Blaauw and David Wentzloff from the University of Michigan's Electrical and Computer Engineering Department – are responsible for the Michigan Micro Mote (M3), which is the world's smallest computer.