Designed to assist payloads of around 250,000kg reach low Earth orbit (LEO), Stratolaunch is a composite aircraft powered by six Pratt & Whitney PW4056 engines. At 76m long and with a wingspan of 118m, the twin-hulled plane looks like it requires some skill to manoeuver, not least when its massive frame is still on the ground.
The taxi tests at the Mojave Air & Space Port saw Stratolaunch performing taxi tests between speeds of 10 and 40 knots. This outing for the space plane builds on the first taxi tests, carried out in December 2017.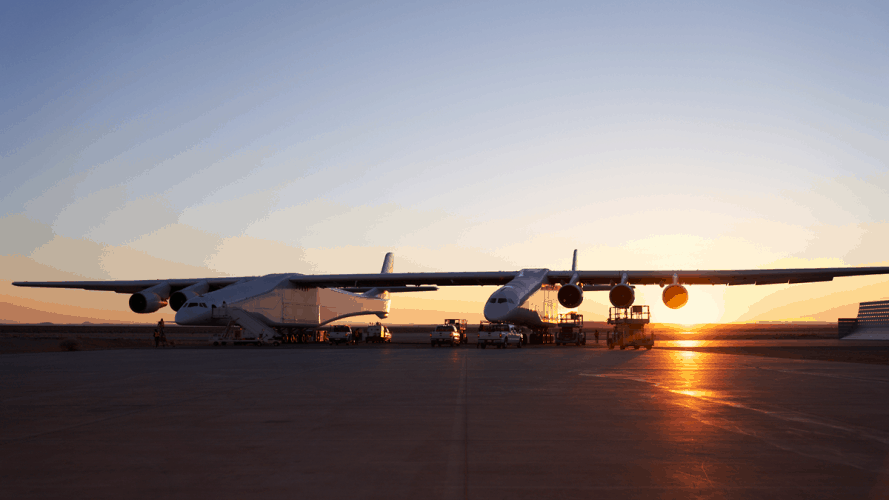 (Credit: SSC)
According to company founder Paul Allen, the project's objective is to 'normalise' access to LEO with a reusable platform that is "a consistent, flexible and viable alternative to traditional ground-launched rockets."
https://www.theengineer.co.uk/stratolaunch-emerges-from-hangar-for-tests/
Allen, the co-founder of Microsoft, said the advantages to this approach include lower costs and more missions as the aircraft – with a range of up to 1,000 nautical miles – will be able to launch from different runways.
The aircraft's first launch could happen as early as 2019.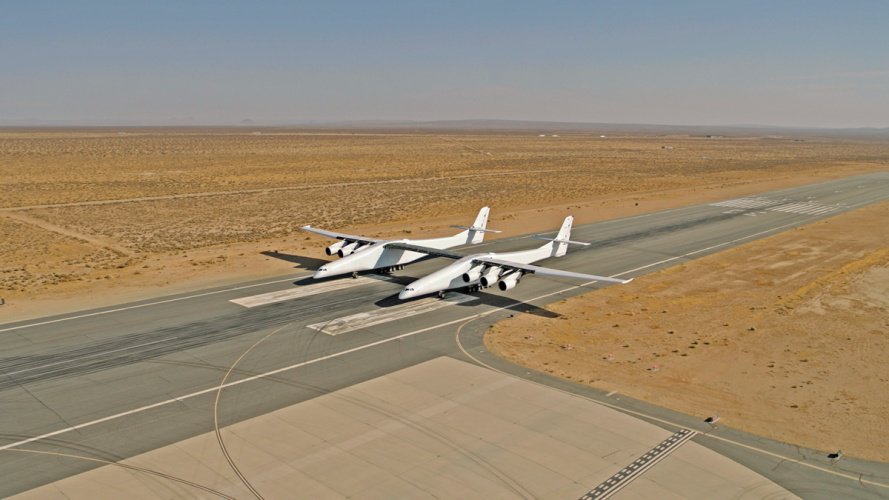 (Credit: SSC)