The two TBMs, Millicent and Ursula, named after pioneering women who lived and worked in London close to Tideway's sites, will be used to dig the central section of the 25km tunnel, which is being constructed to tackle the problem of sewage pollution in the River Thames.
The project, which is the largest of its kind ever carried out by the UK water industry, represents the most significant change to London's sewers for more than 100 years.  The existing Victorian sewer network was designed by Sir Joseph Bazalgette over 150 years ago for a city of up to four million people. Today London's population is over eight million and growing fast.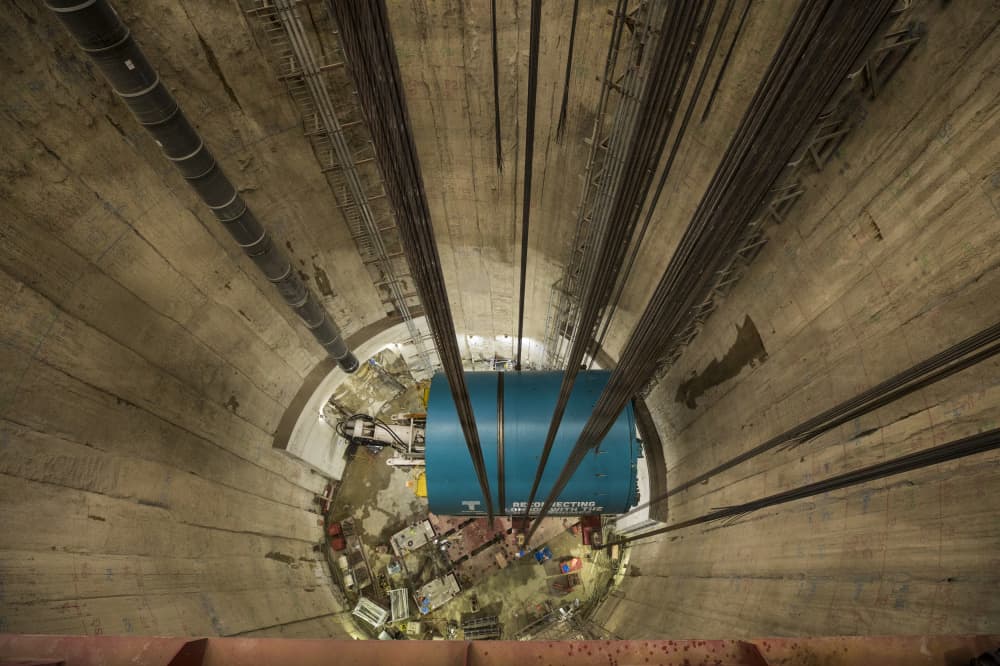 The 7m diameter tunnel will run around 66m beneath the route of the Thames and connect to the combined sewer overflows (CSOs) that are located along its banks. These were originally designed to release overflow sewage into the river during heavy storms, but the strain that the ageing sewer system is now under means that this happens on a weekly basis even if there are no storms.
The new tunnel will intercept this waste before it enters the river, carrying it east towards the Lee Tunnel, which will transfer the sewage to Beckton Sewage Treatment Works.
During a complex and lengthy process, the two TBM cutterheads – which each weigh over 850 tonnes - were lowered to the bottom of a 53m shaft at a site in Kirtling Street site near Battersea Power Station. Once lowered the machines were placed into launch adits, otherwise known as starter tunnels, before work to complete the build of the TBMs, which will be over 100m long when fully built, begins in earnest. The TBMs will remain underground for almost two years as they dig the tunnels.
READ OUR ARCHIVE COVERAGE OF BAZALGETTE'S ORIGINAL LONDON SEWER