It is due to start its two-year trial operation in the European Marine Energy Centre (EMEC) in the Orkney Island waters in 2011.
The installation of the foundation, to be manufactured and installed by BAUER Renewables, will start before the end of this year.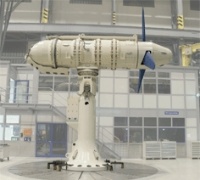 Following its completion, the turbine is designed to feed approximately 1,800 megawatt-hours of electricity into the grid per year.
According to a statement issued by RWE, the aim is to gain important knowledge from this demonstration turbine throughout its operational lifetime.
Around £11.8m has been invested in the project, including £1.7m through the Carbon Trust's Marine Renewables Proving Fund.