Known as Electric Site, the project is taking place at Skanska's Vikan Kross quarry near Gothenburg, Sweden, over a 10-week period. Three separate vehicles will marshal, transport and load material around the quarry site between the primary and secondary crushers. Volvo expects up to a 95 per cent reduction in carbon emissions and up to a 25 per cent reduction in total cost of operations.
"This is the first time that anything like this has been attempted in the quarrying industry and, if successful, Electric Site could serve as a blueprint for transforming the efficiency, safety and environmental impact of quarries around the world," said Gunnar Hagman, CEO of Skanska Sweden.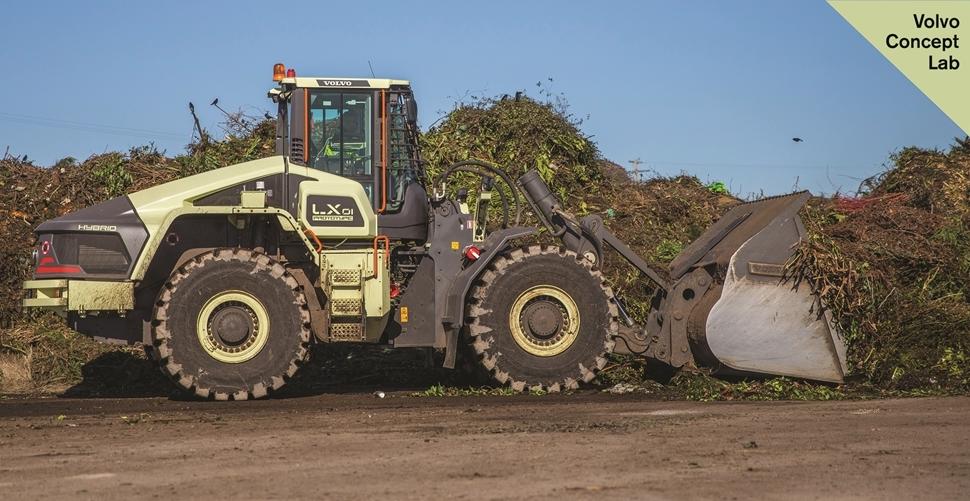 Piles of material on the site will be organised by the LX1 Volvo prototype electric hybrid wheel loader. It features electric drive motors mounted at the wheels, electric driven hydraulics, a battery energy storage system, and a significantly reduced diesel engine. During tests earlier in the year when the LX1 was deployed at waste management facilities in California, the vehicle clocked up fuel efficiency improvements of around 50 per cent compared to a conventional loader.
Quarry material will be transferred into the site's primary crusher by a Volvo EX1, a 70-ton dual-powered, cable-connected excavator prototype. Based on Volvo's EC750 model, the excavator will be plugged into mains power but will also have diesel capability to operate wire-free if required.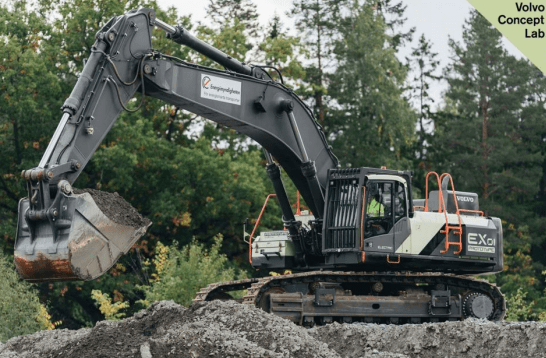 "Because the machine will be relatively static – only moving a few meters once or twice a day as the excavator works its way through the blasted rock – it's ideally suited as a fully electric machine on a cable," said Uwe Müller, Volvo Construction Equipment's chief project manager for Electric Site. "This has allowed us to make it a zero-emission excavator when it's plugged into the grid. However, we've designed it with flexibility in mind, so it's been built as a dual-powered machine. Therefore, we have the option of using the diesel engine when it's needed, for example to reposition the machine or quickly move it prior to blasting."
A fleet of HX2 autonomous and fully electric load carriers will ferry material between the quarry's primary and secondary crushers. Unveiled last year, the HX2 builds on the capabilities of the HX1, Volvo' first autonomous EV loader. The eight HX2s will replace three rigid haulers that had previously been operating on the site.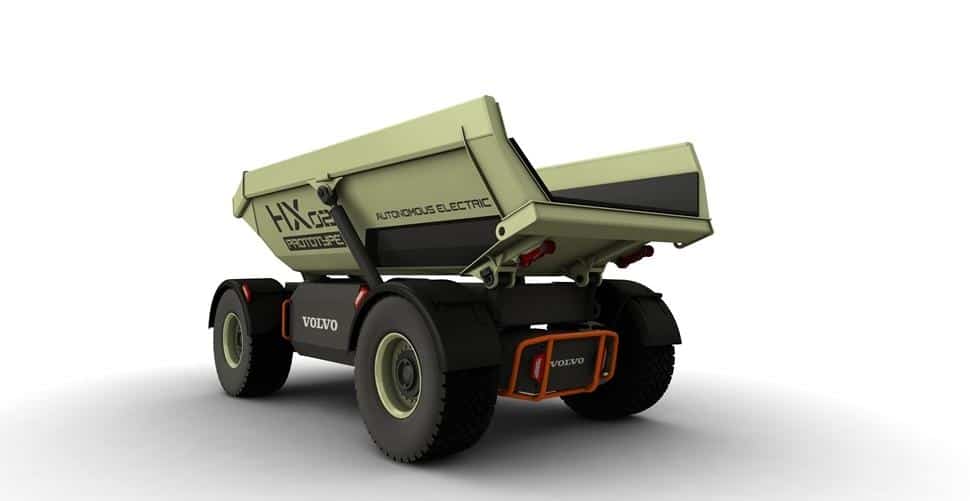 "It is exciting to finally see how the Volvo prototype machines work together along with the charging systems," said Joakim Käpynen, production manager for Skanska's Vikan Kross quarry. "Electric Site proves that with cooperation and transparency throughout the entire value chain, you can really make a difference."