Norwegian power utility Statkraft has joined forces with StatoilHydro to develop the 315MW Sheringham Shoal offshore wind farm off the coast of Norfolk in the UK.
The wind farm will consist of 88 turbines, and when fully operational, will have an annual electricity production around 1.1TWh – enough energy to power around 220,000 UK homes.
Until now, the 315MW Sheringham Shoal project has been owned entirely by StatoilHydro. Now, Statkraft is to acquire 50 per cent of the shares in the project, thus becoming an equal partner with StatoilHydro.
Sheringham Shoal, between 17km and 23km off the coast of the town of Sheringham in northern Norfolk, will cover an area of 35km2.
Construction will begin in early summer 2009, and a gradual start-up is scheduled for 2011. The Sheringham Shoal offshore wind farm has received all the approvals needed for construction and operation.
StatoilHydro and Statkraft are also collaborating with SSE/Airtricity and RWE/Npower on the joint venture Forewind, bidding for the third licensing round in the UK.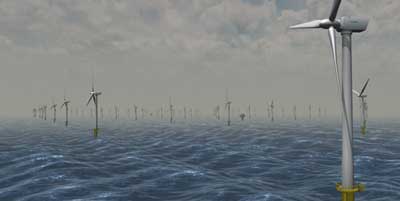 The Sheringham Shoal offshore wind farm will consist of 88 turbines