Following extensive testing at the university's rail research labs, the DfT-funded project established that networks of inexpensive track sensors could be powered by the vibrations generated by approaching trains. The IRR said that the technology is already in place across the oil and gas industry, and has also been used in some safety-critical applications such as medical devices.
The new level crossing system would have inbuilt fail-safety due to the multiple nodes on the network, with damaged sensors being bypassed to create new routes for the data to travel. According to Dr Coen Van Gulijk, the IRR's professor in Railway Safety, the failsafe mechanisms for existing systems make them costly and difficult to install.
"These detectors are expensive because they are made to be failsafe," he said. "But we have shown that we can use many cheap sensors and still guarantee fail safety."
"If one sensor fails, the others talk to one another and create another network, creating another route for the information to travel."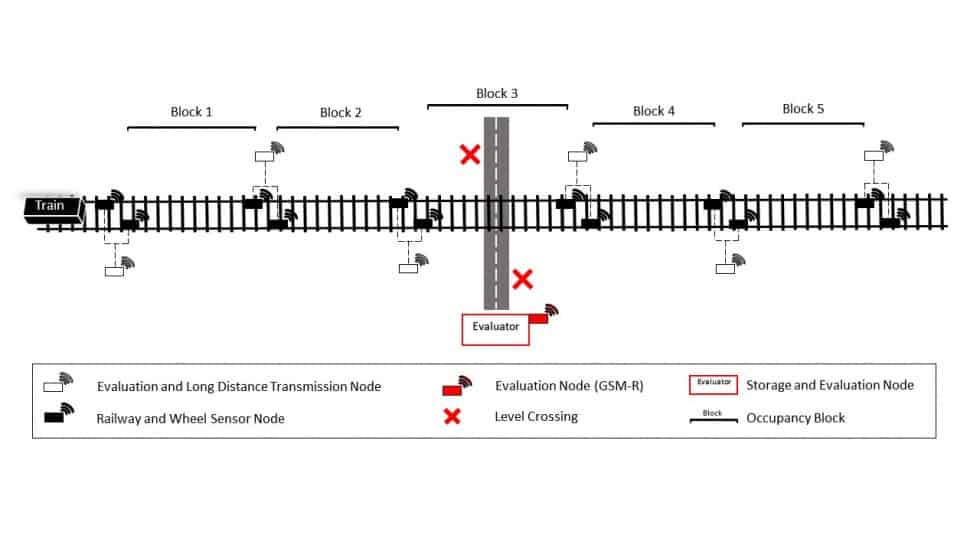 Van Gulijk and his colleagues believe the savings could be substantial. They claim some of the safety systems for the UK's 6,600 gazetted level crossings cost as much as £500,000, with many also requiring high maintenance costs. A wireless network in a similar location could cost as little as £20,000, according to the IRR.
What's more, the IRR said the sensors could be installed quickly, with no wiring that would be vulnerable to theft or disruption by wildlife such as rodents, and would also have the additional benefit of monitoring the track condition.
Now that the system's feasibility has been demonstrated, the IRR is looking for industrial partners to bring the technology to market.