Amanda Campbell (23), George Edwards (19), James Roberts (23) and Sorin Popa (25) have been selected as finalists of the Academy's Launchpad Competition, open to those between 16 and 25. Their innovations include a biodegradable tent (Campbell), a medical device to simplify kidney dialysis (Popa), a wireless device and app for monitoring gas bottles (Edwards), and an inflatable incubator (Roberts).
All four have been selected not only for their business potential, but also for their prospective impact on society and the wider world. Roberts' incubator, designed to prevent premature baby deaths in the developing world, has previously been honoured with the James Dyson Award.
Meanwhile, Edwards' gas monitoring system has received backing from Richard Branson, and Popa's medical device has already won a £166,000 'Smart Award' from Innovate UK, as well as a £1m grant to develop the technology in partnership with Imperial College London.
"Our panel has seen ground-breaking ideas from 16-25-year-olds with the potential to save lives, transform the leisure and tourism industry, aid the developing world and lower our carbon footprint," said Ian Shott, Fellow of the Royal Academy of Engineering.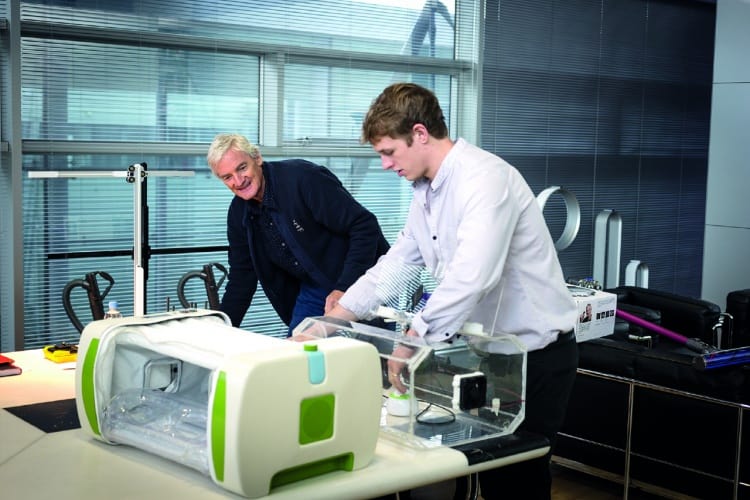 "We believe that these innovations have mass-market potential and we aim to utilise the Academy's world-class mentors and business networks to help bring them to market and make them future UK success stories."
As part of the Enterprise Hub, the entrepreneurs will now receive mentoring and support from the Academy, as well as access to a network of business connections and angel investors. The four will pitch their business ideas to a panel of investors, Fellows of the Academy and other engineering entrepreneurs on 29 September, when the winner will be awarded the JC Gammon Award, along with a £15,000 prize.