A new £250m research, development and assembly facility to design and build the next generation of more environmentally-friendly London taxis will generate around a thousand jobs and an apprenticeship scheme for the London Taxi Company at its base near Coventry. The investment is being made by the Zheijiang Geely Holding Group (Geely), the Chinese investment company which bought the London Taxi Company out of administration in 2013.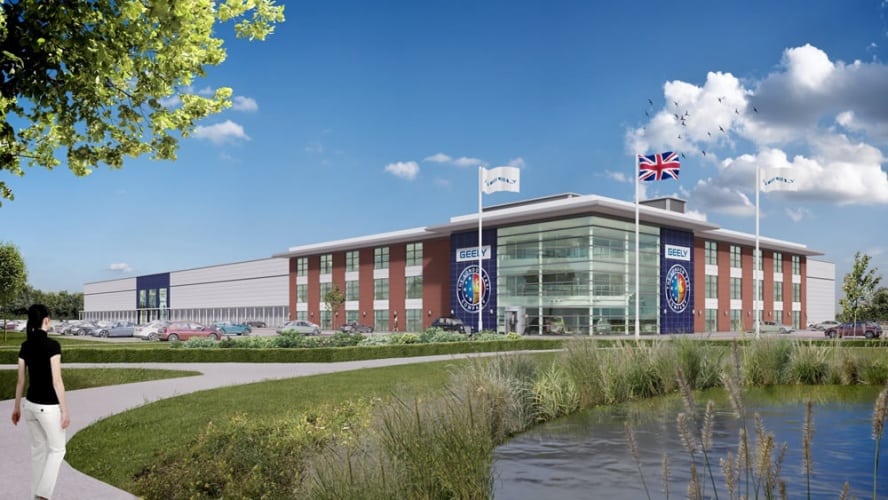 London Taxi Company has been based in Ansty, near Coventry since 1948; over 130,000 of the capital's iconic black cabs have rolled off the assembly lines since. The new 850,000m2 facility will house all of LTC's R&D and assembly, eventually having the capacity to assemble 36,000 vehicles per year; ten times the numbers the current plant can manage.
Its first task will be to develop an ultra-low emissions model to comply with new taxi regulations established by the Mayor of London, which come into force in 2018, demanding that all taxis be capable of zero emissions operation and must operate in this mode in areas where air-quality is a concern; notably in central London. LTC says this vehicle will be developed with 'significantly increased' UK and EU content compared with previous vehicles. It will be introduced to the UK in 2017, replacing the familiar TX4 cab, and will be sold for international markets from the following year.
'The production of zero emission capable vehicles, incorporating the latest state of the art technology, is essential as we strive to create the greenest taxi fleet in the world for London,' commented London mayor Boris Johnson. 'The vehicles this facility produces will help transform London's taxi fleet, boost jobs and growth in London and the West Midlands, and secure the long-term future of the taxi industry, whilst ensuring everyone who lives, work in or visits our city has the cleanest possible air to breathe. '
Geely founder and chairman Li Shufu added: 'This investment will secure the future of London Taxi Company. Almost two years after we acquired this company – in which we first took a stake in 2006 – it has become an important part of our global automotive strategy. The London Taxi expansion will demonstrate the benefits of Anglo-Chinese partnerships, showing how we can harness our resources, industrial know-how and technology to produce an environmentally-friendly next generation electric and ultra-low emission London Black Cab that China and the UK will be proud of, and which can be a world-beater in export markets.'