The recent publication of the Electricity Market Reform white paper is a significant and welcome milestone in the UK's transition to a low-carbon economy. Inevitably, there will be debate over the achievability of the goals, which technologies and financial mechanisms will get us there most efficiently, and whether or not the Carbon Price Floor (CPF) will have a detrimental effect on UK business. However, it is clear that the current skills gap will dominate our efforts to achieve a low-carbon economy.

Consider that the average age of an engineer in the UK is fast approaching 60, and that participation in further education for engineering, manufacturing, construction, planning and ICT has dropped by around 50 per cent in the last five years. Engineering graduates are demanding higher salaries to pay for the debts incurred while studying, while not always possessing the skills employers need on the job. Around 85,000 students studying engineering courses at college withdrew or transferred in 2008-09.

This comes at a time when we are not only seeing a reduction in numbers of people studying for engineering degrees, but with university tuition fees rising to £9,000 per year, it's likely we will see a decline in the overall number of university applications.

These changes are set to have a dramatic impact on our ability to deliver the engineers and professionals needed to build the low-carbon economy. FE colleges and private training providers urgently need to attract the unemployed and women; to up-skill and re-skill; and to relocate people from different sectors, while they also address their modes of delivery for the internet age. And it is increasingly important that employers themselves engage in the education process, for example, by engaging in apprenticeship initiatives.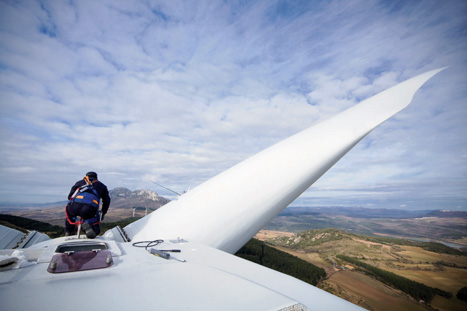 Working with Renewables UK, EU Skills, Siemens, REpower and the Weir Group, City & Guilds launched the Wind Turbine Service Technician Apprenticeship last year the UK's first apprenticeship for the renewables sector. The design and delivery of this framework highlighted the unique and varied skill set that wind turbine technicians require, including electrical and mechanical engineering, working at heights and in confined spaces and, for many, working in marine environments.

Carbon capture and storage, wave and tidal, district heating and CHPall have unique skills challenges
Other areas of the renewables roadmap will require similarly multi-skilled technicians to build, operate and maintain them, often requiring unique training delivery models. Carbon capture and storage, wave and tidal, Smart Grid upgrades, micro and large-scale CHP and district heating, to mention just a few, all have unique skills challenges that need to be addressed urgently. Science, technology, engineering and mathematics are all considered vital subjects for meeting the skills-gap challenge, but it is important to realise that more specific skills and qualifications are essential to ensuring learners' employability and it is not yet always clear what those skills will be.

Mandatory or enhanced carbon reporting and the CPF will impact all sectors, and require new and transferable skills in carbon management and resource efficiency. Similarly, the Microgeneration Certification Scheme means an estimated 350,000 electricians and plumbers will need to be up-skilled or re-skilled, to meet the demands for environmental and microgeneration technologies. City & Guilds currently offers more than 500 qualifications across 28 industries and awards around two million certificates every year. We have supported the delivery of the National Grid and the gas, cable and internet networks. Bringing together employers, learners and training centres, we are working to deliver a million extra apprentices by 2013.
Matthew Simmons
Energy and sustainability manager at City & Guilds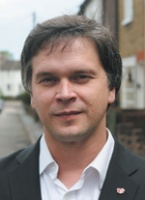 Education
2000 BSc in chemical engineering, University of Birmingham
2006 MSc in globalisation and development, School of Advanced Study, University of London

Career
2000-2004 PA and group secretary, Ove Arup & Partners
2004-2006 Energy engineer, CDCE
2006-2010 Co-founder of Lorna Walker Consulting, where he worked as a sustainability consultant to the civil engineering industry
2010 Joins City & Guilds