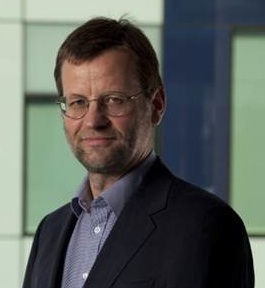 How good is the building you are sitting in right now? And how do you judge what 'good' means in the context of buildings? Often we quantify building performance in terms of cost and numbers but actually a good building is one that occupants feel happy in. So how can we make sure people are comfortable in their buildings and know where to make improvements if necessary? Alan Jefcoat, an associate director at Arup, is an expert in occupant satisfaction; he explains more about this below.
Climate change and a greater awareness of our demands on natural resources mean that carbon dioxide emissions and energy consumption are beginning to get the sort of attention they deserve – although we have a lot of catching up to do! Just like domestic appliances, buildings are now energy rated from A-G in terms of the potential performance of the asset (Energy Performance Rating) and, for certain classes of building, actual energy consumption (Display Energy Rating). But what about the people who actually use buildings day-to-day? How do we take their views and needs into account? How do we balance the scorecard?
Fortunately, getting feedback from building occupants is becoming much more mainstream and occupant satisfaction evaluation is now routinely included when assessing the overall performance of a building. Building performance evaluation, sometimes referred to as post occupancy evaluation (POE), is an intrinsic part of a construction industry 'Soft Landings' initiative started in recognition of the real need to improve the performance of buildings in use. Soft Landings aims to smooth the transition from design and construction into building use. Amongst other things it encourages project participants to set realistic performance targets from the start of a project and make sure design and project delivery are properly informed by lessons learned throughout the industry. Expectations also need to be managed throughout the entire project process including brief development, design, construction, commissioning, initial use, and crucially extended aftercare, building performance evaluation and feedback. POE is also part of the Building Research Establishment's Environmental Assessment Method (BREEAM) under which, for example, the rating of a non-domestic building can be improved by carrying out POE after a year of occupation to gain building performance feedback and then disseminating the results.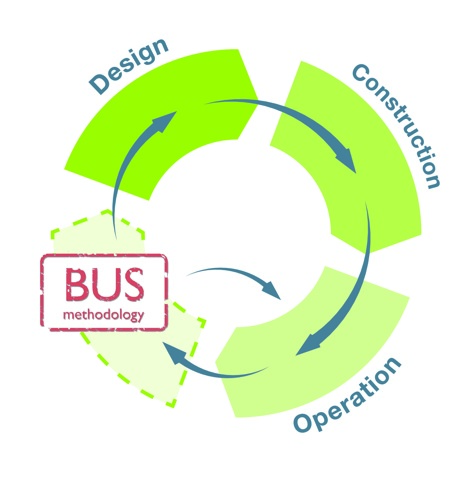 As part of our building performance evaluation work over the years we have used an assessment process known as the BUS Methodologyto evaluate how satisfied people are with the buildings they use day-to-day. Originally developed by Building Use Studies (hence BUS) in the 1980's to investigate buildings with sick building syndrome, it was developed into a method for evaluating levels of occupant satisfaction in buildings. During the 1990's it was used for the seminal series of government funded PROBE building performance evaluation studies regularly published in the industry press. It is now an established, internationally recognised way of benchmarking levels of occupant satisfaction against a large database of results for similar buildings and has been used by the both the Carbon Trust and Technology Strategy Board for various building research programmes.
The BUS Methodology uses a structured questionnaire designed to extract as much information as possible from the least number of questions. Building occupants are asked to rate aspects of performance such as thermal comfort, indoor air quality, lighting, noise, space, design, image and needs on a linear scale and also have the opportunity to add their comments so that the feedback obtained is both quantitative and qualitative. The results are benchmarked against the most current data set from a database of hundreds of buildings.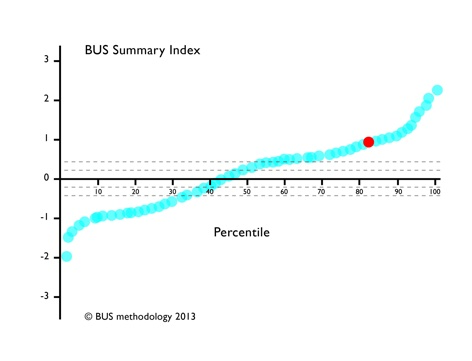 Occupant satisfaction evaluation reveals things about buildings, both good and bad. Such revelations are not always comfortable for those who commission, design, build, and operate buildings, at least not in the short term. But in the longer term, embedding occupant satisfaction and building performance evaluation routinely into the project delivery process will allow the industry to learn more about the complexities of the workplace and environments we create for people there, and by doing so give those people, better, more usable buildings.
Occupant satisfaction evaluation balances the influence of increasingly challenging regulations to reduce energy consumption and carbon emissions by reminding us that buildings are for people. As well as being low energy and low carbon they need to function properly for the people who use them. This is an essential part of the way we need to deliver successful buildings now and in the future. It's about closing the loop and for me, it's a no brainer.