Viewpoint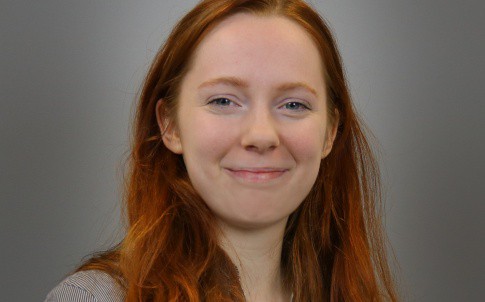 As the UK's engineering skills gap continues to bite, there is a pressing need for migrant engineers. Luna Williams from the Immigration Advice Service explains how overseas engineers can tap into these opportunities. 
The infrastructure of Britain's engineering sector has long been supported by migrant talent. With an overall residential shortage of approximately 20,000 engineering professionals, the industry has become reliant upon foreign talent from both inside and outside the EU in the last decade.
As Brexit negotiations rage on, this shortage threatens to deepen. Recent statistics from Engineering UK indicate that this number will continue to rise to over 180,000 each year until 2022 as those concerned about impending changes to immigration policies choose to take up work elsewhere. As a result of this shortage, professions within the Civil, Mechanical, Process and Electrical Engineering industries have been placed on the UK's Shortage Occupation List.
What is the UK Shortage Occupation List?
The UK Shortage Occupation List is a government resource, which includes every skilled profession in Britain which cannot be filled by residential talent – that's British or EEA (European Economic Area).
There are various industry professionals on the list, from ballet dancers to nurses, however, even at a glance it is clear which sector dominates the list; 53 of the professions on the list are from the engineering industries alone. These professions fall under the Civil, Design, Electrical, Electronic and Process engineering categories and include roles such as:
Control and Instrument Engineer

Geotechnical Engineer

Mechanical Engineer (Oil)

Power System Engineer

Automotive Engineer

Product Design Engineer

Integrated Circuit Test Engineer

Chemical Engineer

And many others.
For migrant engineers, this list makes applying for certain engineering roles in the UK much easier.
The usual process for any non-EEA national looking to take up skilled work in the UK requires them to obtain a Skilled Work Visa or Permit before they can enter and reside in the UK.
Usually, as a necessary part of the application process for this kind of visa, the job vacancy must be subject to The Residential Labour Market Test (RLMT). This means that the role must be advertised for a minimum of 28 days to residential UK and EEA talent before it can be offered to any candidate from outside the EEA.
If the role is on the UK Shortage Occupation List however, the RLMT is bypassed. This means that any non-EEA engineering professional looking to take up work in any profession named on the list (including those which are removed from it in the future) is given immediate consideration when applying.
What are the visa requirements for migrant engineers?
Any non-EEA individual looking to take on a role in the UK engineering sector must obtain a Skilled Work Visa before they can enter the UK and begin their contract. Officially, this visa is called a Tier 2 (General) Visa. Under the Tier 2 Visa guidelines, an applicant must meet certain requirements: these include proving competency in English as well as demonstrating they have enough to fund their living costs before their first pay check. Additionally, the requirements also include receiving an official job offer from the engineering company or employer, who must hold a valid Sponsor Licence.
Skilled Work Visas usually last for three years or more and applying with an offer from a shortage occupation means that the application fee is reduced by the government. This type of visa can also be extended for up to five years, as long as the individual remains working with the same engineering company or institution.
As it currently stands, any EEA or Swiss national with the correct qualifications and experience can work within any engineering role in the UK without having to obtain a visa, according to the Free Movement Policy. However, many are speculating that this ruling may be set to change after Brexit. As a result, European nationals who are either working as an engineer in the UK, or are hoping to in the future, are encouraged to secure their places in the UK by obtaining an EEA Residence Card. This card is useful as it can be used for switching employers, making fresh job applications and demonstrating residential status in the UK. The application process for one of these cards is relatively straightforward and simple and many European nationals are finding that having one offers them peace of mind in an uncertain political time.
Further, although Brexit may be casting uncertainty on the future of many UK industries, it is important to remember that while there are skills shortages in so many areas of the engineering sector, there will always be opportunities for those who want to fill them.
Luna Williams, Content Manager, Immigration Advice Service