The journey from early stage business idea through to commercial viability is difficult. Commercial realities ensure that no innovation, no matter how profound its potential, is guaranteed success.  It has, one could argue, ever been thus. Various government-sponsored schemes over the decades have attempted to address this reality, with varying degrees of success.
The House of Commons Select Committee on Science and Technology's report 'Bridging the Valley of Death: Improving the Commercialisation of Research' – published exactly a year ago, recognised the need for medium and longer-term support to business. The report also noted the initial success of the Biomedical Catalyst programme - itself just a year old at that time and conceived to support early stage ideas though to full commercial viability.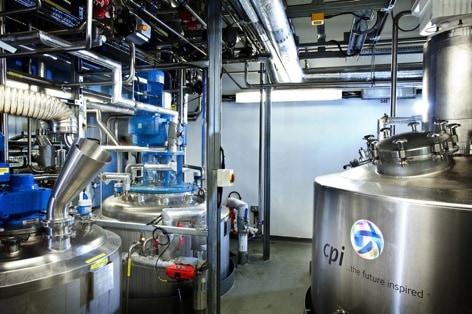 It's exactly there, bridging that 'valley of death', that Catalysts come into their own. Run jointly by  the Technology Strategy Board and relevant Research Councils, a Catalyst is a form of research and development funding which focuses on a specific priority area and aims to help take projects from research to as close to commercial viability as possible. The Catalyst model supports projects in priority areas with high growth potential and where UK plc is well placed to exploit the commercial opportunities.
Though it could be argued that all of the Technology Strategy Board's longer-established funding programmes already support businesses on their differing journeys to commercial success, the Catalyst differs. Offering a comprehensive and longer-term suite of funding support – with three levels of funding, tailored to how close a project is to commercialisation, catalysts stimulate and support innovation at all stages through to commercial readiness and helps to bring the best ideas, processes, products and skills to the UK supply chain to make it competitive in the global market place.
Catalyst funding is offered through an ongoing funding competition.  Individual businesses (and academics where supported), or consortia of businesses and academics, have the opportunity to propose projects which will create new knowledge and future products, processes and services.
The first catalyst programme, the Biomedical Catalyst, opened to applications in spring 2012. It rapidly had a profound effect on the biomedical sector, providing over £120m funding during its first 18 months of operation, supporting 150 projects and leveraging £70million in match funding. It has been described by the UK BioIndustry Association as, "…this government's most effective UK biotech initiative."
The catalyst model has proved so successful, in fact, that it has been applied to other areas with potential for high growth and where the UK is well placed to play a leading role. A new agri-tech catalyst, a key part of the governments UK strategy for agricultural technologies was established late last year, funded to the tune of £70m over 5 years. Funding which will, in turn, leverage in further investment from industry. Run in partnership with the Biotechnology and Biological Sciences Research council and DfID, we've already run a set of funding competitions  looking to support AgriTech innovations at early, industrial research and late stages of development, with details of the funded projects due to be announced shortly.
With the potential to produce 'greener', less energy intensively produced biopolymers – for use in a wide range of products from bathroom suites to turbine blades, industrial biotechnology promises to be a game-changing technology of the future. The newly established Industrial Biotechnology Catalyst seeks to help ensure that the UK's extensive biotechnology sector is supported to take advantage of the burgeoning industrial biotechnology and bioenergy market, predicted to be worth up to £12bn by 2025.
We've also made clear our commitment to exploring the possibility of developing an Energy Catalyst, to support companies to meet the challenges of energy security, generation, storage and to help meet the challenges of the UK's low carbon goals, assuring security of supply and providing affordable energy to all.
All of these challenges are creating major global market opportunities, for which the UK can develop and grow innovative businesses to deliver world-leading solutions.
The journey from concept to commercialisation will always remain difficult. Catalysts, providing longer-term and specifically tailored support to innovators working in areas where the UK is well placed to benefit, are already making that journey easier.