SaaS is a way of delivering applications over the Internet, as a service. Instead of installing and maintaining software it is simply accessed via the Internet, freeing organisations from complex software and hardware management. These applications are sometimes called web-based software, on-demand software, or hosted software. Whatever the name, SaaS applications run on a SaaS provider's cloud servers. The provider manages access to the application, including security, availability, and performance.
SaaS may seem new to the manufacturing arena, but it is something that we are accustomed to in our private lives, although many may be unaware. One common interaction with SaaS is the video streaming service Netflix. Even for businesses, SaaS is gradually and almost unheralded in becoming part of everyday operations. Software such as Microsoft Office 365, Salesforce, Zendesk, NetSuite, Google Docs, or Monday have become essential for modern businesses by allowing faster and easier collaboration as well as secure access from any computer.
However, as SaaS moves into front line software applications such as Customer Relationship Management, Enterprise Resource Planning, as well as the suites of design, innovation and manufacturing executive software arenas, the benefits will grow. From accelerating innovation and improving scalability to increasing agility, streamlining operations, and reducing costs, SaaS has the potential to transform your business.
Enhanced security in the cloud
At PTC we have witnessed manufacturers increasingly turning to these cloud-based platforms to encourage collaboration and to offset some of the increasing dangers of cyberattacks. In the past 12 months we have seen the software industry cross that threshold point where more than 50 per cent of all commercial spend on software is SaaS. PTC has seen sales of Onshape, its cloud-native product design solution, double since the start of Covid and Industry analysts are predicting that at least 60 per cent of apps and their technologies and their business tools will be on a cloud platform within two years. The change is happening, and the changes is quite rapid. But there are still a few manufacturers around the world that are dubious on making the step into the SaaS world. One of the main reasons we come across is security concerns about the data being stored in the cloud, conversely enhanced security is one of the main benefits of SaaS.
Manufacturers today face and have faced many security risks, whether they know it or not, they are just becoming more aware of the dangers. Traditionally, manufacturers store design data on servers that is copied onto individual computers and emailed as complete digital copies to not only suppliers but potential suppliers to get quotes. The first danger is that there are copies of the digital master everywhere in an organisation. This is compounded by lightly trained staff maintaining complex computing architecture. They will have installed CAD, product design management (PDM) and simulation on a local computer, creating a highly distributed risk with an unsophisticated approach to security. File copying, installed software, untrained staff, vendor, and employee risk creates a situation that is vulnerable to rogue actors, supply chain misappropriation, and ransomware attacks.
Cloud servers are inherently more secure. Not only do they have better security practice but have an architecture that allows better security. For starters, they do not have data and software installed on everyone's laptop, which is a profound difference. With that you have eliminated two huge aspects of risk, which do not require trained staff to secure against.
Secondly, the cloud services have extremely sophisticated security teams. The security on cloud-based systems such as Amazon, Microsoft, and Google, coupled with the security that the SaaS providers place on top of this digital backbone is something that almost no manufacturer can match. A final advantage is that there is an audit trail of every usage that ever occurred.
Improving efficiency and fostering innovation
However, SaaS is not simply a different way to run legacy software and processes, it is a new way of operating that offers significant benefits. Looking at the product development space and a team of people designing a product today. Firstly, they need high specification computers that have all the relevant software installed and updated regularly with service packs. Then there is the question of deciding who needs access and ensuring that everyone in the supply chain has the latest version of all software.
That is the lesser of many problems. The bigger challenge is that the data that is stored in files. Not one or two files, but for modern product development this will be thousands of files, and everyone needs their own copy. As soon as you have multiple copies of files the problems begin. Multiple copies, ineffective version control, overwriting of changes, PDM locking and check out are all complications. Everyone today needs to work faster, be more innovative, and more agile than ever before. All the problems I have mentioned hold them back.
We are not just taking our programmes and running them on a cloud server. With SaaS, the software and the data stored in one place in the cloud, never copied anywhere. There is nothing to install, and it can run on almost any device, and you can instantly add or remove people from your team.
The architecture allows everyone to work with it at the same time, while release management becomes a question of labelling a state in the database. The result is that teams save a significant amount of money and time. With more people involved it is faster and fosters an innovation culture. The innovation culture and collaborative workspace is one of prime reasons organisations move to SaaS. You cannot collaborate on data if they cannot access the data. Instead of people working in a silo where the data is reviewed at weekly meetings, it can be viewed on demand at any time. This is the essence of agile working.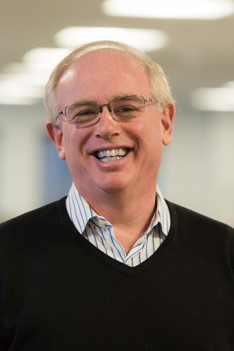 Jon Hirschtick, EVP & General Manager of Onshape at PTC