The impact of poor health & safety on lives, livelihoods and productivity is enormous. To give a couple of illustrations, HSE stats estimate that in the UK, 8.9 million days were lost due to work-related musculoskeletal disorders in 2019/20. On average, each person suffering took around 17.6 days off work[1].
Engineering is a health & safety minefield. Manual handling, for example carrying heavy and awkward objects, accounts for a third of all 3-day injuries[2]. Engineers are frequently at risk of being struck by falling objects or moving vehicles. Slips and trips on uneven floors and spillages, or due to failures to comply with site maintenance checks, are commonplace. There's also much contact with moving machinery such as jig transporters, not to mention close proximity to harmful substances.
From using protective equipment to dealing with accidents, occupational health and safety is indispensable for a healthy and safe working environment. Engineering and construction firms will be well versed in H&S courses, for learning about identifying risks, hazards and the roles and responsibilities of people within an organisation. There are many specialist programmes for supporting the implementation of safety processes and procedures in any given engineering specialism.
However, it's important to recognise that training is only one part of an effective learning programme, the end goal of which is for workers to perform an activity, safely and without harm, within the workplace. This is achieved through a cycle of preparation, delivery, transference and measurement.
A first-rate health and safety learning programme isn't developed overnight, but there are certain actions leaders can take to avoid their organisation's training becoming a wasteful, ineffective, box-ticking exercise and to cultivate a robust, high-quality programme.
Here are 5 practical tips that will improve the effectiveness of your employees' health and safety training:
Decide whether or not training is the solution
One common mistake is leaders deciding all staff should have the same manual handling course, when different courses or solutions might be more appropriate. For example, consider employees who need to lift big boxes of paper onto high shelves. You could train them how to do so safely, or you could substitute the big boxes for smaller ones which go on lower shelves, or even eliminate the boxes entirely by only storing files digitally. All three options can reduce the risk of musculoskeletal injuries, but to very different degrees.
Be aware that if employees feel they have been made to attend a course that is not relevant to them, this can demoralise them for other essential safety training. To work out what training you need, look first at the different competencies in question, and carry out risk assessments. Review each control in your risk assessments to identify the requirement for competence. A risk assessment might explicitly state a need for training, or competence might be implicit, for example "Maintenance staff will do a visual and functional check of the ladder before climbing".
Provide support in the workplace
If the workplace doesn't support safe and healthy ways of working, even the best training will fall flat.
First, management needs to identify what equipment is needed to enable safe ways of working, followed by arranging for any necessary changes to the workplace. Changes might also be required in human resources, whether additional time, extra people or different patterns of supervision. Finally, always communicate with staff about how any changes will affect them personally.
Set up indicators of effectiveness
While attendance, feedback forms and tests serve a purpose, the ultimate test of effectiveness of a health and safety training programme must be whether it protects people from harm.
Some hazards are associated with measurable results, such as regular slips and trips. Others happen very rarely. While most workplaces don't have many fires, you can audit indicators of fire risks, such as the accumulation of combustible rubbish or fire doors being wedged open or blocked.
Look for leading indicators that relate to the behaviours you're hoping for. This might be the number of requests to look at the asbestos registers, the usage of hearing protection or correct completion of permit forms.
Get the tech right
Not all technology available to support workplace learning is created equal. Whatever you invest in needs to improve outcomes and track progress. Consider where tech can support throughout the whole learning cycle, from identifying training needs through to assessing skills.
VR headsets are an exciting new technology development, and these can be ideal for training in high-risk tasks. However, some VR tools can be quite gimmicky and costly, so be sure to weigh up the benefits before investing.
Record on-the-job training
On-the-job learning can play an important role in developing and testing competency. While e-learning systems and classroom tutors tend to keep records or a register, on-the-job training tends to be the least well planned and documented. Not documenting what on-the-job training involves can leave organisations vulnerable to costly fines and reputational damage, and employees at risk of severe injury.
Without a recorded, standardised training programme, it's impossible to keep records of, for example, who has been trained to operate dangerous equipment. When an accident occurs, records of training are invaluable.
Often a first-rate H&S learning programme begins with a supervisor winning the funding from management to ensure the correct measures are in place. Extra spending can be justified by positive outcomes, ranging from fewer accidents to a reduction in an organisation's budget for overtime and temporary staff to cover absences. Strategic thinking about H&S pays off both ethically, and commercially, in the long run.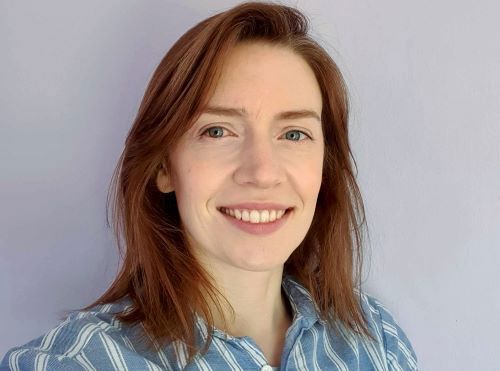 Aisling Miller, head of product - Training & Learning at EcoOnline Global
[1] https://www.hse.gov.uk/statistics/dayslost.htm
[2] https://www.hse.gov.uk/surfaceengineering/safety-topics.htm